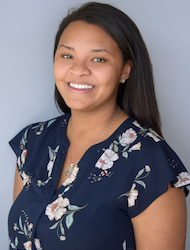 Amariah Jean-Baptiste
Case Manager
Amariah Jean-Baptiste is a Legal Assistant at Frankl & Kominsky. Some of her key functions include, confirming client appointments, sending out requests for records or other important documentations and completing demand packages in a timely fashion. Her most valuable asset to the law firm is being detail oriented and always striving to do what is best for every client.
Amariah is very thankful for the immense knowledge that she receives from the top-rated attorneys on the daily basis. She is a team player and is very passionate about her co-workers.
Amariah is an avid pizza eater and loves to spend time with her dog, Cannoli, when she is not working.