Boynton Beach PIP Litigation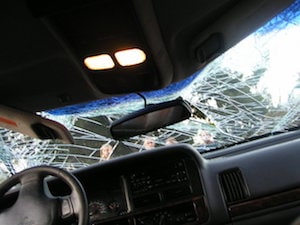 Boynton Beach residents, like other residents of Florida, are required to carry Personal Injury Protection, or "PIP", as part of their driver's insurance. The idea behind PIP is to protect Boynton residents who are in accidents and need financial assistance to help mitigate the costs that arise from that accident.
While that sounds straightforward, receiving PIP benefits is often a very complicated process. Boynton Beach accident victims generally benefit from the assistance of an attorney, like the legal team at Frankl & Kominsky, that is knowledgeable in personal injury law and can represent your interests and help you get the compensation you deserve.
What is PIP?
Personal Injury Protection (PIP) is often called "no fault" insurance. In Florida, PIP is mandatory, so every Boynton Beach must carry the coverage if they own and register a vehicle in the state. The idea behind PIP is that the insurance will cover individuals involved in a car accident, regardless of who is at fault. For example, if a Boynton Beach driver is hit by someone who has no insurance, or who flees the scene of an accident, the driver will have insurance to cover his medical expenses, lost wages, or other damages resulting from the accident.
Who Qualifies?
Getting coverage for a Boynton Beach accident is not as easy as filling out a form or submitting receipts. Instead, there are specific requirements for PIP coverage.
First, to get PIP coverage for medical expenses, the injured party must seek medical treatment within 14 days of the accident. If the injured party does not seek out medical treatment within two weeks following the accident, they are not able to receive PIP benefits.
Second, the injured party must either own an insured vehicle or reside with a relative who owns an insured motor vehicle. If so, then the injured party should be eligible for PIP coverage. There are other intricate and confusing pieces of PIP coverage. For example, the default coverage is a minimum of $2,500, but an individual may be eligible for more compensation if they have an Emergency Medical Condition (EMC). An Emergency Medical Condition is a condition that occurs as the result of the accident, or is a pre-existing condition that is inflamed due to the accident. For an injured party with an EMC, the coverage can increase to $10,000 or more.
Why Do I Need a Lawyer?
The multiple variations of PIP coverage means that every case is different. The amount of compensation eligible under PIP depends on the situation of the accident, the extent of the injury, the timing of treatment, the existence of an EMC, they insurance provider, and many other variables. Trying to unravel these issues and obtain the PIP coverage you are entitled to can be time consuming and confusing. To help get your maximum PIP benefits, you need the help of an experienced attorney well-versed in personal injury claims. Frankl & Kominsky has a proven track record of representing Boynton Beach residents and others in PIP cases and in helping them get the compensation they deserve. Whether individuals are seeking damages from medical costs, lost wages, pain and suffering, or other issues, Frankl & Kominsky will help assess the situation and plan a strategy specifically geared to helping you. If you have been involved in a car accident, call us today for a free consultation at (855) 800-8000 or fill out our online form. Our team is fluent in Spanish and Creole. Frankl & Kominsky services clients in Boynton Beach and throughout South Florida.