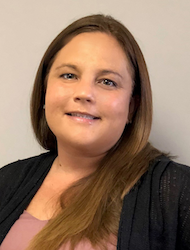 Christina Kane
Mailroom Clerk
Christina is a Mailroom Clerk at Frankl Kominsky Injury Lawyers. She is responsible for managing all incoming mail and faxes, putting together intake and settlement folders, scanning and mailing out demand packages, and assisting with reception duties.
She is also the right hand to our Legal Assistants and Case Managers, making sure that time sensitive information comes through the mail room in a timely manner and reaches the correct file. She is committed to assisting her coworkers even if that requires learning new tasks outside her daily functions.
Outside of work, Christina is a mom who loves to travel and explore new places with her children and try out local mom and pop restaurants.