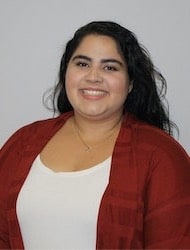 Claudia Moya
Case Manager
Claudia Moya is the Case Manager at Frankl & Kominsky Injury Lawyers. Her main functions include scheduling depositions and hearings, managing litigation calendar, drafting pleadings, responding to written discovery, and handling cases through to the trial, among other important duties.
Claudia is an excellent addition to our team as she instantly adopted and made friends with her new peers. Everyday Claudia is learning and adding more value to the firm through her work. Her constant strive for excellence and the ability to speak multiple languages allow our team to generate greater results for our clients.
In her free time, Claudia loves to spend time with her family and enjoy her favorite coffee beverage.