Boynton Beach Sexual Assault Lawyer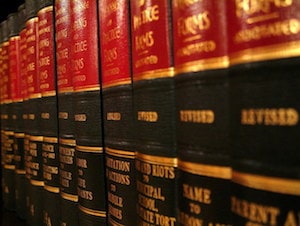 Sexual assault is a reality in every city and town across the country, and Boynton Beach, Florida is no exception. Sexual assault, or sexual battery, takes place in every community, and it can happen to anyone at any time.
In Boynton Beach, victims of sexual assault can include anyone from young children to the elderly. The assault can happen on dates, sometimes with the perpetrator drugging a victim to compromise a victims ability to consent to sexual activity, or walking home from one of the restaurants or shops on Ocean Avenue. Sexual assaults can even happen at home, between intimate partners or family members.
The surge in personal service industries has sparked abuse in those same sectors. Many spas offer services where the client is alone with a provider, such as massage, waxing or spray tanning, which can give an opportunity for inappropriate and unwanted touching by the provider. Medical professionals can also abuse their position to inflict sexual assault on their patients. Doctors, dentists, plastic surgeons, and other types of medical professionals have all faced accusations of sexual assault by patients.
Teachers, tutors, athletic trainers and coaches, and dance instructors have also faced arrest and conviction for sexually assaulting students. These attacks can take place at a school, a gym, a dance studio, or even in a home.
Sexual assaults have also taken place at churches. Priests and ministers, as well as other members of the clergy and church staff, have been found guilty of sexually assaulting members of their church.
The attorneys of Frankl Kominsky can try to work with victims of sexual assault and assist them in bringing the culprits to justice and try to gain compensation for physical, mental and emotional complications that can follow an assault.
According to RAINN, an organization fighting against sexual violence, an American is sexually assaulted every 98 seconds. The same organization reports that a child is the victim of sexual assault every 8 minutes.
In all Florida jurisdictions including Boynton Beach, sexual assault is a serious felony. Sexual assault includes a wide range of actions whereby the victim is subjected to unwanted and offensive sexual touching. In Florida, the crime of sexual assault or sexual battery includes such actions as rape, sodomy and indecent assault. While every sexual assault case is a very serious crime, those involving sexual assault by an adult on a child are considered under even harsher guidelines than other sexual assault cases. Additionally, sexual assault cases can carry other charges, such as child endangerment, elderly abuse, kidnapping, or others.
Sexual assault victims suffer on both physical and emotional levels. Many assaults go unreported because of fear or shame, or because of lack of understanding about the sexual assault statutes. In fact, only about 6 of every 1,000 perpetrators of sexual assault go to jail, according to RAINN, partially because of lack of reporting by the victim or because of delayed reporting - after evidence is no longer available - by the victim.
Frankl Kominsky's attorneys know what is required to try to prove a sexual assault case. We are available to assist you and try to craft a legal approach specific to each case that will try to help bring the perpetrator of sexual assault to justice.
If you have been the victim of sexual assault in Boynton Beach or other South Florida locations, the attorneys of Frankl Kominsky can try to help. For a confidential consultation, call us at (561) 609-1948 or contact us online. We speak Spanish and Creole.