Cell Phone Use While Driving Car Crash Effects Lawyer Serving West Palm Beach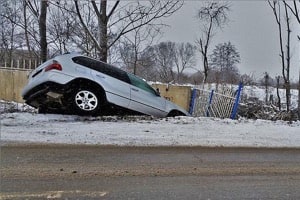 It's important to understand that driving a vehicle is serious business. Unfortunately, because of common, everyday use, people tend to take this potentially devastating task as just another activity during their day. However, driving a car is a far cry from cooking in your kitchen or checking your email on your home computer. There are probably no records of anyone being maimed or killed while making an omelette. Not so with driving a car. It's a sad fact that a cell phone use while driving car crash accident can possibly lead to devastating injury or death.
Because of this, one fact cannot be argued. Driving requires one's utmost attention. According to national public records, the use of a cell phone while driving leads to around 1.6 million car crashes per year. In addition to this, The National Safety Council has reported that nearly 390,000 injuries are caused by driving while texting. As a matter of fact, 1 out of every 4 accidents in the U.S. is the result of driving while texting. Here are a few other statistics:
21% of teenage drivers who were involved in fatal car accidents were being distracted by a cell phone.

A poll conducted by AAA showed that 94% of teenage drivers admitted that they understood the dangers associated with driving while texting. However, 35% do it anyway.

When you answer a text, your attention is diverted for approximately five seconds. When someone is driving at a speed of 55 mph, they can travel the length of a football field in that time.

When compared to driving while drunk, driving while texting is 6x more likely to cause car accidents.
How Can Texting While Driving Cause Car Accidents?
The increase in cell phone use while driving car crash statistics is directly related to the increase in cell phone popularity. Many homes today don't even have a traditional landline installed. Instead, they rely on a cell phone. It then becomes a problem when that cell phone is taken out on the road when driving. Another aspect of increased cell phone use has come about as a result of people wanting to remain more "connected with; family, friends and coworkers."
In addition, we live in an "information age" in which business is transacted online like never before. Cell phones are utilized for; banking, purchasing, work-related tasks and much more. For some, having a cell phone handy is considered mandatory when it comes to their daily activities. But when cell phone texting is conducted while a person is driving, major problems can arise in terms of a cell phone use while driving car crash incident.
Florida Statutes Regarding Driving and Cell Phone Use
One of the interesting things regarding cell phone regulations in Florida is the fact that up until 2019, it was considered only a secondary offense to text on a cell phone while driving. Since it wasn't considered a primary offense, a police officer wasn't able to pull over a driver just for texting. Rather, in order for them to stop a texting driver, some other (primary) offense would need to have been committed – such as making an illegal turn.
Fortunately, Senator Wilton Simpson, R-Trilby filed a measure that is designated as the "Florida Ban on Wireless Communications Devices While Driving Law" (SB 76). This law places a ban on drivers in Florida who are engaged in texting while driving. While the original law proposal was rejected, a revised proposal was filed in 2019. This allowed for hands-free wireless devices for regular communication purposes (restrictions may apply) along with communication for the purposes of safety-related information needs. Because of this, a bill was approved by Governor Ron DeSantis on 5/17/2009.
While it is already illegal for a person to drive while texting, the new law will upgrade the violation from a secondary offense to a primary offense. This will allow the police to pull over an individual for texting and driving without the need for another (primary) offense to be involved. In any case, the Florida statutes concerning driving while using wireless devices include:
According to statute 316.305, which is designed to eliminate cell phone use while driving car crash incidents.
A person may not operate a motor vehicle while manually entering or typing multiple; symbols, numbers, letters or other characters into a wireless communications device. This also includes reading and sending data on a wireless device for the purposes of (non-voice) interpersonal communication. This includes but is not limited to; instant messaging, e-mailing and texting. (3) (a).

The term "wireless communications device" applies to any handheld device that is intended or designed to be held in a handheld manner. The device is also designed or intended to transmit or receive character-based or text messages, store or access data or connect to the Internet or any other communication service that is defined in s. 812.15 and that allows text communication.

Vehicles that are not being operated and are stationary are not included in this statute and therefore are not subject to this prohibition.

In addition, this prohibition does not apply to motor vehicle operators who; performing official duties as an operator of an authorized emergency vehicle, as defined in s. 322.01, a fire service or law enforcement professional or an emergency medical professional.

In addition, this prohibition does not apply to those who are reporting a suspicious or criminal activity to law enforcement authorities.

This prohibition does not apply to those who are receiving messages that are; related to the navigation or operation of the motor vehicle, safety-related information which includes weather, traffic or emergency alerts data used primarily by the motor vehicle, radio broadcasts, using a system or device for navigation purposes, conducting wireless interpersonal communication that doesn't require manual entry of multiple numbers, letters or symbols except for the purposes of deactivation, activation or for the initiation of a function or feature.

In the event of a crash that involves personal injury or death, the operation of an autonomous vehicle in autonomous mode, as defined in s. 316.003, the driver's wireless communication device's billing records or the testimony/written statements from the appropriate authorities receiving such messages may be admissible as evidence in proceedings that are designed to determine if a statute has been violated.
Additionally, the new law bans the use of communicating with a handheld device while driving in a school zone or designated school crossing or a designated road work zone. This new version of the law goes into effect on July 1, 2019, while the work zone and school zone will be subject to enforcement on 10/1/2019. There will also be an "education period" of warnings that will be issued until 1/1/2020 after which tickets will then be issued.
Why is It Important to Consult with an Attorney in the Event of a Texting While Driving Accident?
When you are involved in a cell phone use while driving car crash situation, it is strongly suggested that you seek the advice of an experienced West Palm Beach car accident attorney. The primary reason for this has to do with the fact that you are entitled to the full amount of restitution that you should receive. This is especially true when it comes to any injuries that you have received. A West Palm Beach personal injury attorney understands the complexities of the law and is thus able to assist you when it comes to the legal knowledge that you could use when it comes to protecting your rights.
When you have become involved in a car accident, there are many types of injuries that can be sustained. While some of the obvious ones are clearly visible, other injuries can remain hidden until much later. In addition, these "hidden" injuries can result in long term disability or they may even be fatal. This is why you must visit your doctor or nearest hospital emergency room as soon as possible after your car accident. You will also want to keep complete records of any medical care that you have received, along with all other accident-related information, in a separate file that you can easily access.
How Can You Prove Distracted Driving Under Florida Statutes?
When drivers act in a reckless and dangerous manner while driving, such as texting while operating a motor vehicle, they can be considered negligent when involved in a car crash. In this event, the negligent motorist may be responsible for any or all resulting damages and injuries. One of the keys to proving this situation is testimony from witnesses when they report what they have seen in this occurrence. Their testimony can be vital when they report their observations as to what they saw just prior and during the collision.
When it comes to personal injury cases, in a cell phone use while driving car crash accident, the victim (plaintiff) will usually have the burden of proof when it comes to negligence on the part of the other motorist. In cell phone use while driving car crash cases, the injured plaintiff may need to prove four main elements that relate to negligence on the part of the defending driver. These are:
Damages – It should be demonstrated that the victim has sustained damages and personal injuries and the defendant's negligence, through distracted driving, has caused the vehicle accident which resulted in those damages and injuries.

Causation – the plaintiff should demonstrate that the defendant's breach of "applicable standard of care" (in this case, texting while driving) was the legal and factual cause of the damages and injuries suffered by the plaintiff.

Breach – The plaintiff should show the defendant's breach of the applicable duty of care through imprudent or unreasonable actions such as texting while driving.

Duty – the plaintiff should show that the defendant owed all the other motorists on the road a duty to drive according to the standards and statutes enacted by Florida.
What Type of Restitution is a West Palm Beach Texting While Driving Accident Entitled to?
When a distracted motorist is responsible for damage and personal injuries, an injured driver may be eligible to receive various non-economic and economic damages. The economic damages received are those that may reasonably calculated in terms of a cash award. The non-economic damages are considered "intangible" and are categorized as; permanency, suffering and pain. The types of damages that may be available in a personal injury case can include:
Loss of companionship, spousal support and/or consortium
Payment for any related psychiatric or psychological treatment
Permanency compensation
Loss of earning ability in situations involving permanent physical or mental impairment
Emotional distress and mental anguish compensation
Compensation for all past, present and future pain and suffering
Time missed from work and lost earnings compensation
All hospital and medical-related expenses.
Cell Phone Use While Driving Car Crash Compensable Damages
In the case of cell phone use while driving car crash, you may wish to pursue compensation for your personal loss and any potential future expenses. You may also be able to file a wrongful death claim if a relative died as a result of this type of car accident. For a personal injury claim, there is a two year time limit for filing and a two year time limit for filing a wrongful death claim. These time limits will usually begin from the date of the accident.
When you have been involved in a West Palm car accident that has resulted from cell phone distraction, it's important to consult with a personal injury attorney, in order to try to receive the best care and compensation that you rightfully deserve. Therefore, when you are involved in a West Palm Beach vehicle accident, seek immediate medical care and contact a West Palm Beach personal injury attorney.
Discuss Your Case with a Car Accident Personal Injury Attorney Serving West Palm Beach Today! If you were injured in a vehicle accident in West Palm Beach, turn to Frankl Kominsky for comprehensive legal guidance. Call (561) 800-8000 or use our Contact Form to set up a free consultation.