Electrocution Accident Lawyer Serving Lake Worth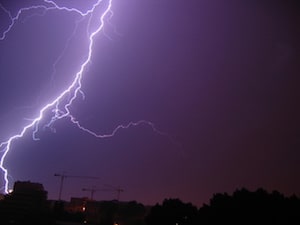 Lake Worth, Florida, is the only South Florida city that creates its own power from its own power plant. The town of Lake Worth depends on the Tom G. Smith Municipal Power Plant for its power.
Workers Face Higher Risk of Electrocution
According to the Electronic Library of Construction Occupational Safety and Health, construction workers are at the highest risk for electrical accidents. Electrical workers suffer the most electrocutions per year, followed by general laborers, carpenters and roofers.
There are approximately 350 electrical-related deaths a year, according to the Occupational Safety and Health Administration (OSHA), or one fatality a day. OSHA also estimates that the number of nonfatal electrical injuries in private industry equal 2,726 a year.
These workers include not only construction, utility and landscape workers, but also office workers. Any office worker - including those in doctors offices, medical buildings, retail and other offices - are at risk from faulty wiring or faulty power equipment.
Causes & Symptoms of Electrical Injury
Any contact with exposed electrical wires can cause damage to a human. Power lines, which are downed by storms or those that are inadequately repaired, can cause severe harm to humans. Flashing of electric arcs from high voltage power lines are also a risk for humans. Inside wiring, which is faulty, damaged, or improperly installed, can also cause damage to humans.
The extend of an injury from electrical exposure depends on several issues. The type and the strength of the voltage, the amount of time the individual was in contact with the electricity, the overall health of the individual, all impact the amount of damage the electricity will case.
Regardless, there is likely to be some damage to anyone in contact with electricity.
Symptoms of electrocution include burns on the skin, lack of consciousness, broken bones, pain throughout the body, heart attack, headache, problems with vision and hearing, muscle spasms, numbness, breathing problems, and even seizures.
Anyone who has come into contact with electricity, even if they are not showing immediate symptoms, should seek medical attention to asses the amount of damage.
Legal Help from Frankl Kominsky
Those suffering from electrocution may have to deal with medical bills, loss of wages, pain and suffering. Family members may be forced to deal with emotional and financial distress after the death of a loved one from electrocution. While the process to recover damages may seem daunting, Frankl Kominsky can help. Our attorneys are available to assist you in dealing with electrocution claims. We serve clients in Lake Worth and throughout South Florida. Call us today for a confidential consultation, at (561) 708-5483 or contact us online. We speak Spanish and Creole.