Medical Malpractice Lawyer Serving Boca Raton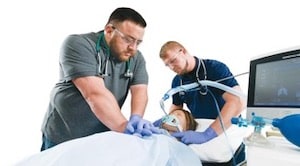 The definition of medical malpractice deals with a situation in which a provider of healthcare mistakenly causes an injury to their patient. But, it also should be noted that not all medical errors will constitute the definition of medical malpractice. You should also be aware that each state sets down its own laws regarding medical malpractice. Therefore, the definition of medical malpractice, in Florida, is unique to that state. Should you live in Boca Raton and you have received an injury as a result of a healthcare professional's mistake, then it's possible that you may have the basis for a medical malpractice claim. At this point, you may wish to engage the services of a medical malpractice attorney in order to begin filing a case.
What is Medical Malpractice in the State of Florida?
While someone is getting ready to file a medical malpractice lawsuit in Florida, it's a good idea to become familiarized with the details regarding medical malpractice. In effect, a situation involving medical malpractice occurs when a healthcare professional is determined to be guilty of negligence. The term "negligence" refers to a set of circumstances in which the healthcare professional has violated a reasonable standard of care while they were treating their patient.
In the state of Florida, the term "standard of care" means the level of; treatment, skill and care that is deemed appropriate and acceptable according to the level of care that is provided by similar providers, who are considered prudent in their practices. The definition of the standard of care will be different from state to state and will be dependent on a number of different factors. These factors will generally include the age of the patient and the medical condition that is being treated.
What Needs to be Done Prior to Filing a Medical Malpractice Case in Florida
Under Florida statute 766.104 (Medical negligence cases; reasonable investigation required before filing):
There will be no wrongful death or personal injury, as a result of medical negligence, filed until the attorney has conducted a reasonable investigation that is permitted by the circumstances. This would be designed to determine there are good faith belief grounds that there was negligence involved in the treatment of the claimant. (1)
The initial pleading or claimant will contain a certificate of counsel that states that a reasonable investigation has been made and has given rise to a good faith belief that grounds do exist for action against each defendant that has been named.
In addition, good faith can be shown to exist due to the fact that his or her counsel has obtained a written opinion (that shall not be discovery by an opposing party) from an expert, who is defined in s. 766.102, that there appears to be evidence of medical negligence.
When it comes to conducting the investigation, all copies of medical reports, bills, films and any other pertinent records that are related to the healthcare that was provided by the healthcare professional, as defined in s. 456.001, will be made available (upon request) to the spouse, parent or child who is filing the law suit as well as the medical malpractice attorney assisting them. (3)
What are the Statute of Limitations When It Comes to Filing a Medical Malpractice Lawsuit?
In the state of Florida, the statute of limitations, when it comes to filing a medical malpractice case is usually two years from the time that the patient (or the individual who is filing the lawsuit) discovered or should have known that an injury resulted from what was likely due to medical malpractice.
There is also an additional limitation when it comes to medical malpractice claims, in Florida. Known as the statute of repose, this states (unless extenuating circumstances exist), a healthcare provider cannot be legally sued, when it comes to medical malpractice, after two years have passed since the healthcare was provided. Therefore, it's important to understand that you may not be able to file a medical malpractice lawsuit once two years have passed.
But there are exceptions to the statute of repose which include; concealment, fraud or a misrepresentation on the part of the medical provider. Should this have occurred, then the patient may still be able to file a medical malpractice lawsuit, even if the two year limitation has elapsed.
This is one of the reasons why it is critical for you to seek the advice of a Boca Raton medical malpractice attorney as soon as possible after the malpractice incident has occurred.
How Long Can I Expect My Boca Raton Medical Malpractice Case to Take?
The length of time that it takes in order to resolve a Boca Raton medical malpractice case will depend on a number of different factors. In general, these types of cases are usually rather lengthy and can become pretty expensive. The reason for this has to do with the fact that these cases will involve both medical and legal knowledge when it comes to assessing the facts. Expert witnesses can also be costly when it comes to deciphering the medical evidence that is required to assist in proving different elements of the case.
Not only that, but there are details of the case that will require you to deal with a Florida malpractice insurance carrier. This is the agency that provides the professional healthcare provider their medical malpractice insurance. Needless to say, these companies have a good amount of expertise when it comes to defeating these types of legal claims.
Therefore, it isn't realistic to expect that your medical malpractice claim to be resolved in just a matter of a few weeks. It isn't uncommon for a medical malpractice case to take several months or even years to be resolved.
Revisions to the Florida Medical Malpractice Damages Statutes
The original premise of a medical malpractice cap was to ensure that healthcare providers won't find themselves in a situation in which they can no longer assist patients who require their care, due to the huge expenses that they might incur from lawsuits. It is also designed to help eliminate fraudulent medical malpractice claims. However, there was a relatively recent change in the Florida medical malpractice damages cap. This is what you need to understand.
Until mid-2017, Florida had placed a cap on medical malpractice non-economic claims. With Florida Statutes Section 766.118, the limit to non-economic damages for professional healthcare provider negligence was $50,000 for each claimant, no matter how many claimants (or defendants) there were in each malpractice case. That cap was increased to $1,000,000 should the claimant have died, entered into a permanent vegetative state or had become the victim of a "particularly severe" non-economic injury that was due to the malpractice.
Should the medical malpractice lawsuit involve a defendant who is a non-practitioner (a medical center or hospital), then the cap on damages was $750,000 per claimant. If the circumstances involved were catastrophic (a "particularly severe" non-economic injury) then the cap was raised to $1,500,000, even if death or a vegetative state were not involved. With cases that involved emergency room and their workers, the cap was set at $150,000 per claimant or $300,000 across multiple claimants.
It should be noted that medical malpractice caps, in the state of Florida, applied to just non-economic damages (those that aren't financial in nature). These damages can include:
Lost enjoyment of life
Los of consortium
Loss of the quality of life
Sleep difficulties
Chronic nightmares
Psychological disorders
Post-traumatic stress disorder (PTSD)
Mental anguish
Emotional distress and suffering
Chronic pain
Other related injuries
Caps on Medical Malpractice Damages Were Removed in Florida in June of 2017
The Florida Supreme Court ruled that medical malpractice damages caps were unconstitutional on June 8, 2017. The case associated with this ruling was North Broward Hosp. Dist. v. Kalitan. When the case was brought to the highest appellate court in Florida, it was ruled that medical malpractice damage caps "reduced awards for plaintiffs who have sustained the most drastic of injuries". This ruling, in effect, struck down Florida's previous medical malpractice statute.
In the case specified in this ruling, the patient, Susan Kalitan had entered the hospital for a routine carpal tunnel (wrist) surgery procedure. During surgery, the anesthesia tube punctured her esophagus. Afterwards, when she complained of sever back and chest pain, she was prescribed pain medication.
When she was sent home she became unconscious and was taken to the hospital. She later filed a medical malpractice claim and was awarded $4 million by the jury in damages as a result of her past (and future) pain and suffering. Yet, because of the then current Florida damages cap, she only received about $700,000. Afterwards, the Florida Supreme Court ruled that the damages cap was unconstitutional.
This completely changed the future for Florida's medical malpractice damages caps. These days, those who file medical malpractice lawsuits can receive the fair compensation that they deserve. In addition, a medical malpractice attorney is more apt to take on one of these cases, since the profitability can be more suitable to the work that is likely to be involved. Therefore, having Florida lift their previous cap for medical malpractice lawsuit damages can serve to affect everyone involved in one of these cases from now on.
Understanding the Elements That Make Up a Medical Malpractice Case
When it comes to understanding what constitutes a medical malpractice case in Boca Raton, there are several categories that can be considered. However, it is also important to understand that just because a nurse of physician makes a mistake it doesn't necessarily constitute a case of medical malpractice.
The legal standard that is attributed to an actual medical malpractice case is a situation in which a breach of the standard of care needs to be proven. Some of these instances include:
Delayed or a Misdiagnosis Can Be Grounds for Medical Malpractice Suit
When you visit your doctor, you would expect that a complete evaluation be performed and an accurate diagnosis should be arrived at. However, this isn't always the case. When a misdiagnosis has been performed it can result in serious effects on your health and may even be life-threatening. This is especially true in cases involving cancer, for example.
Some of the more common conditions that are misdiagnosed are various cancers such as; ovarian cancer, lung and breast cancer. Other types of common misdiagnosed conditions may include; ectopic pregnancies, appendicitis and brain tumors. When someone is seeking to file a medical malpractice case in Boca Raton, you and your medical malpractice attorney will have burden of providing proof that the healthcare professional involved was acting out of negligence. This may include that the cancer involved was able to be detected at the time of the diagnosis and has now become far worse in its health effects.
Improper Anesthesia Administration
During invasive surgical procedures, you will most likely be given some form of anesthesia. This can be a substance that puts you to sleep during the surgery. However, one form of malpractice can involve the negligence of incorrectly administering anesthesia and causing something known as "anesthesia awareness". This involves waking up during the surgical procedure and being able to feel the surgical incisions that are being made by the doctor. You can imagine how traumatic and painful this situation can be. This is considered negligence since the surgeon and staff members are under obligation to make sure that patients undergoing surgery are unconscious and not subject to feeling pain.
There are many more different types of situations that can be considered medical malpractice. This is why it's important to seek the advice of a Boca Raton medical malpractice attorney when you suspect that you have been the victim of medical negligence.
When you are a victim of medical malpractice in Boca Raton, it's important to consult with a personal injury attorney, in order to try to receive the best care and compensation that you rightfully deserve. Therefore, when you are involved in a Boca Raton medical malpractice situation, seek immediate appropriate and additional medical care and contact a Boca Raton personal injury lawyer.
Discuss Your Case with a Medical Malpractice Personal Injury Attorney Serving Boca Raton Today! If you were injured in a medical malpractice incident in Boca Raton, turn to Frankl Kominsky for comprehensive legal guidance. Call (561) 800-8000 or use our Contact Form to set up a free consultation.