Port St. Lucie Motorcycle Accident Lawyer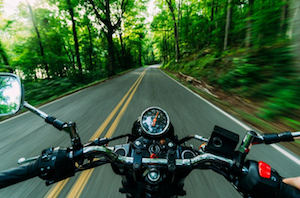 Located in Southern Florida, Port St. Lucie on the Atlantic coast is a city known for its native plant species, botanical gardens and wildlife reserves. With a population of over 195,000 people, the city has seen a steady population of around 3% annually during the past 5 years.
According to the US NHTSA, nearly 5,000 motorists were killed in crashes in 2018. Motorcycle crashes can occur due to a number of reasons, including negligent drivers, speeding, unsafe lane changes and crashing into open car doors. These accidents can lead to physical and emotional damage and property damage.
If you or a loved one are injured in a motorcycle accident due to the carelessness and negligence of someone else, contact the legal team at Frankl Kominsky Injury Lawyers. We offer a free initial consultation and case evaluation. Let us help you pursue the compensation you deserve.
Motorcycle Accidents and Injury Claims
Motorcycle accidents can cause injuries and even fatalities. They may be the result of the recklessness of the motorist, faulty vehicle design, or obstructions on the road. These accidents range in intensity from minor scrapes to large scale damage, and if you have been injured in such an accident you may be able to make a claim for these damages. However, you will first need to determine who the at-fault party for the accident:
Motorcycle Crashes Involving a Distracted Driver
Globally, over 1.35 million people die every year due to distracted driving. Distracted drivers include all those people whose entire attention is not on the road. This includes looking away from the road, taking your hands off the bike handles, or not being mentally present. All such actions like texting, making a phone call, adjusting a helmet, and more can lead to fatal motorcycle accidents.
The law prohibits texting while driving because, in many incidents, vehicle drivers may not notice a motorcycle before it is too close, leading to a serious crash.
Motorcycle Accidents Involving Drivers Who Fail to Obey Traffic Laws
Many motorcyclists don't stop at stop signs or red lights with the hopes of getting to their destination faster. Such actions can not only injure the driver, but they can also injure other people around them and lead to fatal crashes.
All such actions that involve breaking traffic regulations like obeying traffic signs and lights, following the speed limit, driving on the wrong side of the road, and so on can have severe consequences. These regulations also include personal safety, such as wearing a helmet when riding a bike, etc.
Hit & Run Motorcycle Crashes
20% of highway accidents involve motorcyclists. Motorcycle accidents tend to be quite serious, and apart from it being morally wrong to leave the accident scene, it is also a crime. A "hit and run" refers to an accident where one of the parties, usually the one at fault, leaves the scene of the accident before the arrival of law enforcement and medical help. According to the law in Florida, all those involved in a motor crash, witnesses included, must provide their personal details such as their name and contact information.
Motorcyclists and drivers may leave the scene due to a range of issues such as: being under the influence when they were driving, not having their license, being unaware that anything has happened, etc. These cases can become quite tricky when you are unable to locate the at-fault party in order to file a claim.
Motorcycle Accidents Involving Company Vehicles & Commercial Trucks
Accidents involving motorcyclists usually also have other parties involved, and in some cases, these happen to be large vehicles and corporate cars, including trucks, and so on. These lead to a range of accidents such as:
Truck rollovers crushing motorcyclists nearby
Tire blowouts and out-of-control vehicles
Truck blind spots where drivers fail to notice motorcycles resulting in a crash.
Motorcycle Accidents Caused by a Defective Product or Design
In some cases, motorcycle accidents may not be the fault of those on the road but may be caused by the vehicle manufacturer, mechanic, or supplier. While drivers may check their motorcycles for functioning brakes, handlebars, and so on, they may miss certain defects that may cause crashes.
Accidents caused by a defect in the vehicle become complicated when it comes to filing for claims. The victims, in this case, must work alongside their attorneys to identify who the at-fault party is: the bike manufacturer, mechanic, or the parts supplier.
St. Lucie County: Common Types of Motorcycle Accidents
Motorcycle accidents can occur for a variety of reasons, these include the following:
1. Failing to Follow Posted Speed Limits
According to NHTSA, 33% of fatal motorcycle accidents were the result of speeding. Speeding includes driving above the posted speed limit, driving fast on a busy road, driving too fast near a turning, and not taking precautions, for instance, driving too fast in the rain.
2. Driving Under the Influence
A large percent of motorcycle and other road accidents are the result of drivers being drunk or under the influence of drugs. Regardless of the vehicle, driving under the influence can lead to fatal road accidents. In such cases, it is recommended that those involved should have a sober, designated driver or steer clear of getting on the road entirely until their head is clear enough.
3. Failure to See the Motorcyclist
Motorcyclists may stop at a red light, stop sign, intersection, or for a passing procession. During this time, cars may fail to see the motorcyclist, and due to the fact that they're in their blind spot, they may crash straight into them. The fatality of such accidents ranges from slight damage to the car and the motorcycle to a serious accident leading to property and personal damage.
4. Cutting off Motorcyclists at Intersections
The outcome of this is very similar to the previous point where vehicle drivers failed to notice motorcyclists. This particularly occurs at intersections where cars may turn without properly checking their front and side-view mirrors, may fail to notice a motorcyclist and crash into them head-on.
5. Failing to Leave a Sufficient Amount of Room between Two Vehicles
In this case, it may be the fault of the motorcyclist or other vehicle drivers who tailgate other drivers and refuse to leave enough space in between. In the case of a red light, a sudden inflow of traffic, and so on, these vehicles may crash.
6. Failure to See a Motorcyclist Entering or Changing Lanes
Since motorcycles are comparatively smaller to other vehicles, it becomes difficult for truck and car drivers to notice them. Even if the motorcycle gives an indication that they are about to change a lane, other drivers may not notice leading to collisions that can be serious enough to cause loss of life.
Motorcycle Accidents in Port St. Lucie, St. Lucie County: Common Injuries
Motorcycle accidents lead to a number of common injuries including but not limited to the following:
1. Bone Fractures
Bone fractures are a common injury in motorcycle accidents. Due to the impact of the accident, motorcyclists may be crushed by the weight of their own vehicles, thrown off by the impact, and so on. This may lead to broken bones in the arms, legs, hips, and more, and in serious cases, the victims may require extensive bone grafting in order to recover.
2. Neck Injuries
Given the impact on the body, particularly on the head, motorcycle accidents often lead to neck injuries ranging from slightly fractured collar bones to lifetime paralysis or even loss of life. Some of the symptoms of severe neck injuries may come to light some time after the accident has occurred, and it is important to consult a doctor immediately if this happens.
3. Severe Head Trauma
While some motorcyclists are lucky enough to get away with a slight concussion, others may have serious brain injuries, including cracked skulls. These can be fatal and can cause permanent paralysis, loss of general motor skills, and so on.
4. Loss of Limbs- Amputation
Motorcyclists may be crushed under the weight of their own bikes or thrown off them due to the impact of the accident. They may even crash into other vehicles or the concrete, which can damage their limbs permanently. If these get infected, they may need to be amputated, leading to permanent damage. Victims may still be left with residual limb pain.
5. Internal Bleeding
Among the most severe injuries caused by motorcycle accidents is internal bleeding and injuries. Since these injuries don't appear visibly, medical health professionals may not even notice them immediately. Internal bleeding may show symptoms like headaches, dizziness, vomiting blood, and so on.
How Long Do You Have To File a Motorcycle Accident Claim?
If you have been a victim in a motorcycle crash, you can make a claim for damages to pursue your rightful compensation. However, you must file your lawsuit within the time frame of the Statute of Limitations. The Florida Statute of Limitations is the legal timeline within which a victim can file a lawsuit against an at-fault party for damages. Failure to file your lawsuit within this time frame will likely result in your case being dismissed.
There are certain statutes pertaining specifically to motorcycle crashes, including:
Affected parties in a motorcycle accident may only file a lawsuit against those allegedly at fault within 2 years of the date of the accident.
If someone loses their life in a motorcycle accident, their family may make a claim for wrongful death within 2 years after the accident (if the victim dies on a later date but due to injuries sustained in the accident, then the statute then the court may allow the timeline to be extended to 2 years after the death of the victim).
If a motorcycle accident occurs due to a defective vehicle, the victim may sue the manufacturer/seller/other parties within 2 years of the accident. If this case turns into a wrongful death claim, then the 2-year statute will be applicable.
Those who wish to sue for property damage, such as the loss of a vehicle, may do so 2 years after the accident.
Florida Helmet Laws
The State of Florida has helmet laws in place designed for the protection of motorcyclists in case of an accident. These include but are not limited to:
Motorcyclists may not ride or drive without first wearing a protective helmet.
Motorcyclists may not drive their bikes without the use of protective eyewear.
Those above the age of 21 years may drive a motorcycle without a helmet only if they have insurance, which is equivalent or above the set limit.
Florida Motorcycle Accidents: Damages You Can Pursue
In case of a motorcycle accident, you can make a claim for different damages including:
Medical Bills and Related Expenses
This includes all those expenses incurred in the treatment of injuries, including emergency care, emergency transport, cost of scans, diagnostic testing, therapeutic treatment (physical and mental), prescription medication, surgery, rehabilitation, and so on. It not only includes the costs incurred at the time of the accident but also afterward due to injuries related to the accident. If these injuries show symptoms after the accident, they will also be included under medical damages you can pursue.
Current and Future Lost Wages, and Loss of Earning Capacity
Victims of motorcycle accidents may suffer a loss in their income due to the injuries resulting in the accident. This includes:
Time taken off work to recover from injuries
Changed job role due to the inability to perform the previous role (at a lower income)
Being let go from their current job due to their inability to perform it anymore.
A comparison will be made of the past and current wages.
Pain and Suffering, Mental Anguish
Apart from physical injuries and property damage, motorcycle accidents can be traumatic for the affected parties. They can lead to mental problems like anxiety, PTSD (Post Traumatic Stress Disorder), depression, and the loss of the ability to enjoy life to the same extent prior to the accident.
Repair or Replacement of Your Vehicle
In most vehicle accidents, motorcycles will have significant damage and may be completely totaled. In some cases, the cost of repairing these vehicles may be more than the market value of the vehicle itself. Depending on the extent of the damage, you can make a claim for the value or the repair of your motorcycle.
Loss of Consortium
Loss of consortium refers to the loss of a parent, child, or partner due to a motorcycle accident. A spouse may be able to file for this if they can no longer seek pleasure from the companionship of their partner. If the victim loses their life, their loved ones may file a wrongful death claim against the at-fault party.
Who is at fault for my Motorcycle Crash?
Your attorney will try to help you determine who the at-fault party is in your particular case. This may include the negligent driver, the manufacturer, the parts supplier, or the government agency who was responsible for maintaining the road.
If you were partly to blame for the accident, you may still be able to pursue a claim as Florida follows the doctrine of Comparative Fault. However, your damages will be reduced by your percentage of fault.
What to Do After a Motorcycle Accident, Florida Motorcycle Accidents: Collecting Evidence
If you have been in a motorcycle accident, here are some suggested steps you may choose to follow:
Scene of the Crash
If you have been in a crash, it is important to remember that you cannot leave the scene of the accident. The first step is to call 911 or the local police immediately and wait for them to arrive. Port St. Lucie Police Department Keep a copy of the Drivers Exchange of Information and the
Traffic Crash Report
If you sustained any injuries during the accident, you may need emergency medical care. You may go to a local hospital such as the Port St. Lucie Hospital, which provides 24/7 emergency care.
Take photos and videos of the scene of the accident, vehicles involved and any nearby traffic signs.
If there were any witnesses, gather their personal contact information such as a phone number, address and email address.
After the Crash
Be sure to have a complete medical examination. Keep records of all your medical documentation, including bills, records, discharge papers, emergency care, and so on.
Contact a personal injury lawyer who is experienced in auto accident claims. Frankl Kominsky Personal Injury Lawyers serving Port St.Lucie are available for a free consultation 7 days a week. Let us assist you with your claim for personal injuries and property damages.
If you are contacted by the at-fault party's insurance company after the crash on behalf of the at-fault party, we advise you avoid giving them any recorded statement or signing any documents without consulting with your attorney first.
Free Consultation with a Truck Accident Lawyer Serving Port St. Lucie, Florida
Port St. Lucie has seen steady population growth over the years, and with a higher population comes the higher chances of road accidents. Motorcycles crashes can hurt you physically, emotionally, and lead to property damages, and in severe cases, can lead to the loss of a loved one. If you've experienced any such loss due to reckless driving or other such causes, contact Frankl Kominsky Injury Lawyers.
Our expert team of lawyers will review the details of the case, help you gather evidence and file your claims. We will handle all communications and negotiations with the at-fault party's insurance company. With over 40 years of combined legal experience and millions recovered in settlements and verdicts, our attorneys are dedicated to helping you get the compensation you deserve.
You can take the first step to recover from the losses caused by a motorcycle accident by reaching out to us at (772) 800-8000 or contacting us through our website.