Risperdal Lawsuit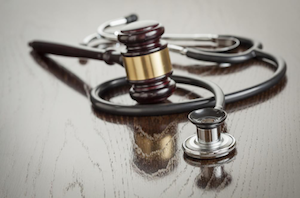 Risperdal Snapshot
Risperdal, generic Risperidone, is prescribed for the treatment of a range of mental illnesses and has been found to cause gynecomastia, a condition in which males develop female breast tissue causing enlargement of the breasts.
The manufacturing company, Johnson & Johnson, has been alleged to know the risk of gynecomastia associated with the drug and intentionally keeping it hidden.
More than 13,000 adverse reactions of Risperdal were reported to the FDA, which made them place a black box warning on the prescription drug label.
18,000 lawsuits have been filed so far, and the company has paid billions of dollars as penalties, fines, and Risperdal lawsuit settlement amount.
In 2015, bellwether trials for Risperdal officially began and are still in process. The company has paid $2.5 billion in the Risperdal lawsuit settlement amount so far.
Anyone who has developed gynecomastia, unwanted lactation, or any other physical or mental side-effects due to Risperdal usage is eligible to pursue a lawsuit against the manufacturers.
Risperidone, sold under the brand name Risperdal, is a potent, atypical antipsychotic medication that is prescribed to treat adults suffering from schizophrenia, acute mania, mixed episodes of bipolar disorder, and symptoms of autistic disorder. Antipsychotics form a class of drugs that treat mental illnesses by balancing and controlling the chemical action inside the human brain. Schizophrenia is a condition in which a person loses its ability to think clearly, differentiate between reality and imagination, and engage in normal daily life activities.
Hearing strange voices, strange speech, and decreased social interaction are some common symptoms. Risperdal helps treat these symptoms in adults and teenagers above the age of 13 years old. Risperdal also helps with abnormal mood swings, irritability, and behavioral disorders.
Risperdal contains risperidone as its active ingredient. It belongs to the class of chemicals known as benzisoxazole derivatives. It is supplied in the form of orally disintegrating tablets in strengths of 0.5mg, 1mg, 2mg, 3mg, 4mg, and 6mg.
The oral solution is available as 1mg/ml. Some common side effects of Risperdal include drowsiness, lightheadedness, dizziness, drooling, nausea, or tiredness. Also, this medicine can make sugar and cholesterol levels rise and can cause weight gain. In more severe cases, patients can develop Tardive dyskinesia, which causes uncontrollable movements, especially of the face.
Risperdal should not be prescribed to those who are allergic to risperidone or the patients at risk of QT prolongation, suicide, and high blood sugar levels. Risperdal increases the risk of death in dementia-related psychosis and leads to an increase in prolactin, a natural substance that increases unwanted breast milk in females and gynecomastia. Gynecomastia refers to a condition in which males develop female breast tissue causing enlargement of the breasts.
It was first approved for use in the United States in 1993 by the US Food and Drug Administration. Risperdal successfully generated $4.5 million annually for its manufacturer, Janssen Pharmaceuticals. Janssen is a subsidiary of Johnson & Johnson, the globally recognized company for its pharmaceutical and health products. Even though the medicine was not approved for the treatment of mental conditions in adolescents, the company marketed it as such. Thus, the medicine was prescribed for "off-label" usage. It means that neither proper tests were conducted through trials nor the medicine was approved for the specified use. FDA finally approved Risperdal for additional uses in 2006 and 2007.
While the drug has been prescribed to 4 million people in the US alone by 2016 and is included in the WHO's list of essential medicines, reports of serious concerns with the effects of Risperdal and the misleading marketing tactics adopted by Janssen Pharmaceuticals starting pouring in. More than 13,000 adverse reactions of Risperdal were reported to the FDA, which are below 1% of the total cases. In response to these reports, the FDA placed a black box warning on the prescription drug label of this medicine.
Johnson & Johnson has been alleged to know the risk of gynecomastia associated with the drug and intentionally keeping it hidden. Many Risperdal lawsuits have been filed against J&J, claiming that the company was involved in data manipulation, wrongful marketing, and withholding evidence of the trails from the FDA. 18,000 lawsuits have been filed so far, and the company has paid billions of dollars as penalties, fines, and Risperdal lawsuit settlement amount.
How Does Risperdal Work?
As discussed, risperidone is the primary ingredient in Risperdal, which is an atypical antipsychotic agent. The drug works in the human brain and affects various neurotransmitters to treat mental disorders. Risperidone is a dopamine and serotonin antagonist.
Dopamine and serotonin (5HT) are neurotransmitters or chemical messengers which regulate bodily functions and play a vital role in emotional well-being. Imbalance or disturbance in the activity of these neurotransmitters is generally regarded as a major cause of psychosis. Having too much or too little of these chemicals can interfere with the communication between neurons. Overly active dopamine leads to schizophrenia and triggers symptoms like hallucinations, unclear thoughts, social withdrawal, and emotional abnormalities.
Risperidone treats this condition by blocking the receptors and preventing dopamine activity. The medicine effectively helps with positive as well as negative symptoms, unlike other antipsychotic drugs.
Uses of Risperdal
As an antipsychotic drug, Risperdal is used to treat a variety of mental illnesses. This drug can be prescribed to patients suffering from the following conditions:
Schizophrenia
Schizophrenia is a chronic mental disorder. This condition hampers a person's thinking ability, emotional expression, perception of reality, and social engagement. While it is not as common as most other psychological diseases, it is one of the most severe and disabling disorders. Patients suffering from schizophrenia develop symptoms like hallucinations, paranoia, and behavioral issues, which makes them isolated from society. Several studies suggest that Risperidone is useful for curbing these acute exacerbations of schizophrenia.
Bipolar Disorder
Bipolar disorder or manic depression is often associated with severe mood swings, disturbed sleep patterns, fluctuating levels of energy, and extreme behavior and thoughts. Patients who have this condition experience periods of elevated happiness, frenzy, and enthusiasm, or extreme hopelessness, sadness, anxiety, and even suicidal thoughts. Since they remain normal within these two extreme poles, it is called bipolar disorder. Risperdal is used for acute or mixed manic episodes and often used as maintenance therapy.
Autism Spectrum Disorder
Autism Spectrum Disorder is a well-known developmental disorder. Patients with this condition display irritability in which they often express anger, frustration, or distress by vocal or motoric outbursts. Abnormal and repetitive behavior is also a problematic symptom of this disease. Risperdal is prescribed to reduce these symptoms in autistic patients. The active ingredient lowers the risk of self-injury, meltdowns, and extreme mood swings.
Who Is at Risk?
Risperdal, risperidone, is meant for adults. Therefore, it can put pediatric and geriatric patients at risk of several common and severe side-effects, including death. The medicine should not be used for the treatment of psychosis in people suffering from dementia, mixed or vascular, caused by factors like Alzheimer's disease.
Listed below are the people who are at risk if prescribed a dose of risperidone:
People with liver or kidney disorders
People with a history of high or low blood pressure
People with heart conditions like angina, arrhythmia, or bradycardia
People with dehydration
Old People with dementia caused by Alzheimer's disease.
People with a personal or family history of prolonged QT interval on ECG
People with electrolyte imbalance, especially potassium and magnesium levels
People with a risk of stroke
People with blood clots or venous thromboembolism, including deep vein thrombosis or pulmonary embolism
People with a history of seizures like epilepsy
People suffering from diabetes
People suffering from Parkinson's disease
People with hyperprolactinemia
People with breast cancer
Pregnant and lactating women
Other risk factors for Risperdal are smoking, obesity, the use of contraceptives, being older than 40, recent surgeries, withdrawal from alcohol. If you fall into any of the categories mentioned above, you should consult your doctor before starting treatment with Risperdal. Since the medicine may cause lightheadedness or dizziness, you should avoid driving or operating heavy machinery when taking Risperdal. This medicine affects the temperature regulation of the body and can cause heat strokes and hypothermia. Anyone experiencing abnormal movements should consult a doctor right away.
History of Risperdal Lawsuit
Risperdal undoubtedly has a long and rigorous history of lawsuits filed against it. The medicine enjoyed the status of being on top of the list of antipsychotics used in the US. However, inappropriate marketing strategies, misleading suggestions for 'off-label' use, and unapproved uses in children and adults for additional indications like ADHD, and chemical restraint and schizoaffective disorder, made it face the music under the court of law. The initial reports of adverse reactions date back as early as 1994. But, it was not until 2001 that Risperdal personal injury lawsuits highlighted the extensive harm done by the medicine for its consumers.
The first allegation against the manufacturing company, Ortho-McNeil-Janssen (OMJ)—a subsidiary of Johnson & Johnson – was placed regarding the unapproved marketing of the drug for children. Consider the fact that since its launch in 1993, over a million prescriptions were written for patients that included children and adolescents, in just three years. While manufacturers kept enjoying the huge profits, over the years, the juvenile patients started noticing major side effects, the most prominent of which was gynecomastia. Gynecomastia left the patients in physical and emotional trauma as it led to abnormal breast growth and breast tissue production in young boys and unwanted breast milk in girls. It was ironic that a medicine meant to treat psychological disorders left its consumers in a physical and psychological mess.
Another claim was that Risperdal was prescribed to elderly patients with dementia even though the FDA had not approved it. This resulted in patients experiencing heart diseases and even death. Besides putting patients' lives in danger, the company allegedly paid kickbacks to various medical facilities and professionals, so they prescribe Risperdal for approved and unapproved indications.
According to the reports by the Miami Herald in 2001, Risperdal usage as a pharmaceutical "restraint," has caused gynecomastia in adolescent males living in the Florida foster care system. The next year, Janssen Pharmaceuticals officially warned Canadian physicians regarding the risks the medicine can pose in elderly patients with dementia. However, they intentionally kept it from US practitioners. After causing 37 strokes and 16 deaths, the warning against Risperdal use in geriatric patients was issued in 2003.
Janssen and its parent company Johnson & Johnson were formally dragged to court when a formal Risperdal side effects lawsuit was filed in 2010. In 2005, the FDA added a black box warning on the label of Risperdal. However, 1200 children with side effects and 31 deaths were reported from 1999 to 2008. The next year, it was published in the Wall Street Journal that Risperdal accounts for 70% of gynecomastia in children due to increased prolactin levels.
In 2015, bellwether trials for Risperdal officially began and are still in process. The company has paid $2.5 billion in the Risperdal lawsuit settlement amount so far.
Who Can File a Risperdal Lawsuit?
Anyone who fulfills one or more of the following criteria is eligible to file a Risperdal Lawsuit:
If you have been prescribed Risperdal as a child or adolescent and have developed male breasts or gynecomastia.
If you have experienced unwanted lactation due to Risperdal usage.
If you have been using Risperdal and have developed physical or mental side-effects.
If you have suffered conditions due to high prolactin levels.
If you are eligible, then you should pick up your phone right away and call us for a consultation without obligation or any payment. You can also consult us if you wish us to evaluate your case or if you have any questions about a Risperdal lawsuit.
How Long Do I Have to File a Risperdal Lawsuit?
The Statute of Limitations will vary from state to state, however, we encourage you to contact our seasoned injury lawyers to assist you with filing a lawsuit against Janssen and Johnson & Johnson. Failure to file within the statute of limitations time frame will likely result in your case being dismissed. Because of the strict time limits states place on these claims, you should seek legal advice as soon as possible.
How Many Lawsuits Have Been Filed Against the Manufacturer of Risperdal?
Thousands of lawsuits have been filed against Janssen, Johnson & Johnson, and their affiliates. The number of Risperdal lawsuits filed in 2018 is reported to be 13,500. Pennsylvania, California, and Missouri are the states with the most number of lawsuits filed. Over 6,600 Risperdal lawsuits have been filed in Philadelphia alone. While some of the lawsuits have been settled, the filing of the Risperdal case action lawsuit continues to date.
Most of these lawsuits have been filed by young boys, adult men, and their families. These are the ones who have suffered the humiliation and trauma caused by enlarged breasts. These patients were prescribed Risperdal as children for the treatment of mental illnesses even though the FDA had not approved it. Let's discuss some of the prominent lawsuits that have been filed against the manufacturers of Risperdal:
Case 1: Austin Pledger – The First Victim
Austin Pledger was the first victim ever to win a Risperdal lawsuit. He belonged to the state of Alabama and was prescribed with Risperdal in 2002. Over the years, he developed breasts as big as size 46DD and filed the claim against J&J and alleged the company for keeping this side-effect hidden for monetary benefits and failing to warn the patients and practitioners properly. His history and recorded diagnosis of severe gynecomastia were evidence enough, and the court awarded him $2.5 million as compensation in February 2015.
Case 2: Andrew Yount – The One Who Received A Record-Breaking Award
Andrew Yount, a Tennessee teenager, received a whopping $70 million in July 2016 when he won his Risperdal lawsuit against the manufacturers of the drug. This was 30 times more than Austin Pledger's award. A Philadelphia jury heard the case and accepted Andrew's claim that the drug gave him female-sized breasts. This is the largest award anyone has ever received in a Risperdal lawsuit. He took the drug when he was just five years old for the treatment of a psychotic condition. Without proper warning, the doctors continued to write prescriptions, and breasts started to develop. He even presented the study as evidence that J&J already knew about this side-effect but kept it concealed.
Case 3: Nicholas Murray – The Most Recent Verdict
The most recent case is of Nicholas Murray. In the fourth trial, a jury heard Murray's claim that he has taken the drug for five years as an adolescent and developed breasts. Since the FDA approved the drug for children, he continued its use. Initially, Murray won $1.75 million with his claim, and the court also ordered another trial to determine his entitlement for punitive damages. In October 2019, Murray was awarded $8 billion as punitive damages.
Hire a Personal Injury Lawyer to File a Risperdal Lawsuit
The legal team at Frankl Kominsky strive to help you receive the compensation you deserve. As a Risperdal victim, you have already suffered a lot, both physically and emotionally, and it is time to consult with a personal injury lawyer to file a Risperdal claim on your behalf.
Our seasoned injury attorneys are dedicated to achieve positive outcomes for our clients.
At Frankl Kominsky, we have assisted more than 7,000 injured clients and recovered more than $100 million in injury settlements and verdicts. If you are ready to get some help with your Risperdal lawsuit, this is probably the right time to call us and consult without paying a penny.
Let's pursue justice for your injuries! Call us today at 855-955-1428.