Workplace Injury Lawyer Serving Royal Palm Beach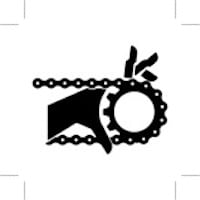 Royal Palm Beach is a village nestled near Loxahatchee and Wellington, Florida with a growing population of over 34,000 residents that call the village home. Many of the residents come from neighboring cities in Palm Beach County. Most work for some of the largest companies in South Florida such as Costco Distribution and Bank of America.
The idea of a "workplace" for many of us, brings up the image of a daily routine in which we go to work, perform our assigned tasks and then go home. The only thing that we usually expect to get out of all this, unless it's a desired career, is a paycheck and possibly some various benefits. In addition, the average employee doesn't head on over to their job with the idea that they will be in some sort of grave danger that day. This means that the majority of workers in the U.S. don't concern themselves with thoughts of job-related work injuries and fatalities. But when these injuries happen, it may be a situation that requires the help of work injury lawyers serving Royal Palm Beach.
Common Workplace Violations in Florida
The organization that is tasked with keeping track of workplace safety and potential workplace violations is OSHA, which stands for the federal "Occupational Safety and Health Administration". In 2018, OSHA released a report that indicated a number of the main violations that pertain to workplace safety. These violations included:
According to state law, financial coverage for injuries that have been sustained in the workplace can be obtained through The Worker's Compensation Law (Florida statutes 440).
This is a statute that was put into effect in order to assist employees and their families should a workplace injury occur. While, on the surface, this may seem to some to be the proper solution to a situation in which someone has been injured in the workplace. However, there are some major problems with this system. One of the largest problems has to do with the fact that there are many instances in which an employer has actually rejected an employee's compensation claim even though the claim appeared to be valid. In addition, for some companies, this can be a routine policy.
Work-related Injury Cases We Handle
At Frankl Kominsky, we are available to provide injured workers with legal guidance after they have been injured in an accident.
A common claim we can handle is when an individual is injured in an auto accident while out on a delivery.
Example
A delivery driver is performing a routine task and is t-boned by a distracted driver, the delivery driver can file a claim against the at-fault party.
Other Work Related Injury Claims We are Available to Handle Include:
Construction Related Accidents
Scaffolding and Ladder Accidents
Transportation accidents
Burn Injuries
Accidents with Machinery
Backup accidents
Pinned between objects and/or vehicles
Slip and fall/trip and falls
Falls from a height
Struck by falling objects
Manual work accidents
Machine entanglement
Exposure to toxic, hazardous, or harmful substances
Electrocution
Dangerous Jobs in Royal Palm Beach
Just about any workplace can have a situation in which an accident may occur. Even a 'peaceful' office scenario can support a slip and fall injury, should someone slip on a spilled cup of coffee. However, there are a number of professions in which a spilled cup of coffee is the least of one's concerns. Due to the dangers associated with certain jobs, workplace injuries are all too common. In some cases, there may be built-in injury compensation. But in other's Workman's Compensation may be the required answer. That is, of course, if the employer doesn't interfere with the process. Some of the more dangerous jobs may include:
Getting Injured on the Job
Taxi, Lyft, Uber Drivers and Chauffeurs – Lyft, Uber and Personal Drivers are have a higher risk of getting injured in a car or auto accident.
Truck Driving – A commercial truck driver will spend a great deal of time on the road and needs to stay alert for a number of hours in each working day. In addition, commercial trucks require regular inspection with bad parts being replaced. 987 fatalities and 77,470 non-fatal injuries were reported in 2017.
Iron and Steel Workers – This profession (along with Construction and Roofers) may require working at great heights. This particular job actually carries a huge one percent fatality rate that is due to falling from a height! There was a fatality reported for each 1,294 work-related injuries in 2017.
Roofing Employees – It goes without saying that someone who works on the roof of a building is in danger of falling in addition to other potential work-related injuries. Poor weather conditions may also account for injuries, as well. For every 100,000 employees, 45.2 fatalities were reported in 2017.
Source: USA Today/Money
See Video: Being injured while working on a large construction project in Florida
What is Workers' Compensation?
In Royal Palm Beach (and throughout most of the U.S.), companies that employ over four workers are required to carry Workman's Compensation. For employers in the construction industry, Workers Compensation Coverage is required with just one employee. This is considered to be a no-fault type of coverage in this state so therefore, negligence on the part of the employee is not an issue when the claim is placed.
Florida Workers' Compensation Benefits
There are different types of Workman's Compensation that are available to employees who have been injured or killed on the job. These different forms of compensation will match the situation that has been encountered. But the one constant factor that applies is that the injury must be a physical one. Mental issues are usually not covered except in situations in which a physical injury has directly led to a mental disability. For example, a brain injury may lead to a nervous disorder. See: Florida Statutes 440.093.
Head trauma injuries
Neurological injuries
Spinal cord injuries
Paraplegia and quadriplegia
Repetitive stress injuries/carpal tunnel
Hand and feet injuries
Vision and hearing loss
Work-related heart attack or stroke
Psychiatric injuries
Chemical burns
Treatment may involve expensive surgery along with regular medication and physical therapy. Not to mention the possibility of time off from work that can seriously affect a family's finances.
However, it doesn't matter what type of injury is sustained, it may be a good idea to enlist the services of a personal injury lawyer serving Royal Palm Beach. This may make it easier to not only help with the Workman's Compensation process, but also in case that compensation is insufficient when it comes to paying for all of your injury-related expenses.
How do I File a Royal Palm Beach Workers' Compensation Claim?
When filing a claim for workers' compensation, an employee has 30 days from the date of accident or 30 days from when a medical provider has informed you that you have suffered a work related injury. Failure to report within this time frame can result in denial of your workers compensation claim. Your employer then has 7 days to contact the workers' compensation insurance provider and inform them of your injuries. If your employer fails to notify the insurance provider, you can notify them yourself. Your employer or the workers' compensation carrier will likely provide you with forms to file your workers compensation claim. If you claim is allowed you may be entitled to workers compensation benefits which can include: medical coverage, temporary disability benefits and permanent disability benefits.
Third Party Claims
If your work related injury was the result of negligence of a third-party, you may be able to pursue a negligence claim for your injuries. Through a third-party liability claim, you can try to pursue compensation for:
Past and future medical expenses not covered by workers' compensation insurance
Lost wages and employment benefits not covered by workers' comp
Physical pain and suffering
Scarring and disfigurement
Permanent disability
Inability to lead a normal life
In any case, if involved in a negligence related work injury claim, where the negligence was caused by a third party, it can be a very good idea to seek the assistance of a work injury lawyer serving Royal Palm Beach. If you sustain injuries, time is needed in order to heal, rather than attempting to handle a work injury claim. In the case of a fatality, there are strong emotions to deal with that can work against one's efforts to pursue a work related claim.
How an Injury Lawyer can Help
Deaths and injuries from a Florida work-related accident can be the result of negligent behavior, which may occur in Royal Palm Beach at any given time. In addition, it's important to understand that while unavoidable accidents are often the situation, there are also many times when this isn't the situation. There are work-related accidents that are also the result of a lack of proper safety precautions that were not put into place, a lack of proper training and other forms of negligence that have eventually resulted in an injury that may even have eventually led to a person's death. The injuries involved may include; brain damage, broken bones, lost limbs and various internal organ injuries. Without proper treatments, even seemingly minor injuries can eventually become life-threatening. Therefore, if you are involved in an accident, while on the job, it is advised that you seek medical care and the advice of a work injury attorney.
Seeking the advice of a personal injury attorney serving Royal Palm Beach may assist you in receiving the best care and the compensation that you rightfully deserve. Therefore, when you or a loved one are involved in a Royal Palm Beach work-related accident, contact a personal injury attorney serving Royal Palm Beach.
Start Your Free Consultation Today
Turn to Frankl Kominsky for comprehensive legal guidance with 75 Million Won in Accident & Injury Settlements, 40+ Years Combined Legal Experience, Over 6,000 Clients and families represented. Call 561-800-8000 or use our Contact Form to set up a free consultation.