Swimming Pool Accident Lawyer Serving North Palm Beach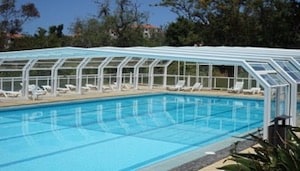 When one thinks of a Florida house, it can be difficult to consider one that doesn't have a swimming pool on its premises. With so many days of sunshine and higher temperatures, a swimming pool is one of the most common means to obtain refreshment and healthy exercise in the Florida climate. However, because of the abundant number of pools in Florida, including North Palm Beach, there is also the likely chance of a number of swimming pools accident cases, as well.
Having a swimming pool on your property will also mean the additional responsibility that goes along with it. Because of this, there are a number of Florida laws that govern the ownership and safety responsibilities that property owners have when it comes to swimming pools.
In addition, as the summer heat increases, more and more parents and their children are making their way to various local swimming pools. There is no doubt that a day at the local swimming pool can be an excellent way to beat the heat and encourage social interaction between family and friends. However, swimming pools can also be the site of a devastating accident, in the form of drowning or other serious injuries. This is especially true when it comes to young children who may not be experienced swimmers as some of their adult counterparts.
A recent report by the U.S. government stated that approximately 355 children (under 14 years of age) will lose their lives as the result of drowning annually. In addition, about 5,900 will sustain serious injuries that require a visit to the emergency room. Sadly, of the children that have lost their lives as a result of drowning, about 77% were under the age of five. This alone indicates why it is of the utmost importance to observe and protect young children who are at the location of a swimming pool. It only takes a few minutes for a devastating accident to occur.
According to statistics, Florida is one of two states that report the highest number of deaths due to drowning in the U.S. (the other state being Texas). An unfortunate fact is that no matter how diligent a parent (or guardian) may be when it comes to watching their children, a child can become seriously injured or even drown in a matter of a few minutes.
It's true that some of these tragic swimming pool accident cases may be attributed to the negligence of a swimming pool owner (or lifeguard). But, in any case, those who have become victims and the relatives of the victims of such tragedies may also be able to try to recover damages such as lost wages and medical bill expenses.
Types of Accidents Sustained at a Swimming Pool
Of course, an inability to swim and lack of proper supervision are common causes of swimming pool accidents, there are also many other causes. These can include:
Slipping on a diving board that doesn't provide sufficient grip for footing
Becoming caught or stuck in the pool's draining system
Hitting the pool bottom by diving into the pool's shallow end
Slipping and falling on the wet surface that surrounds the pool
Needless to say, some of these swimming pool accident cases can be attributed to a lack of experience, either in swimming or how to proceed correctly when one is near a swimming pool. However, this is not always the case and some swimming pool accidents may be the result of other factors that include:
Safety equipment that is defective
Inadequate posted warning signs placed around the pool area
Limited or no access to safety equipment
Swimming pool design flaws
No lifeguard on duty or no qualified pool supervisory staff members
Small children are not protected by means of proper fencing
Unlike the first set of swimming pool accident reasons, the second set of reasons is actually far more tragic, since they are mostly preventable.
Swimming Pool Accident Cases Liability
It should be noted that before a pool owner can be held liable for a swimming pool accident on their property, there needs to be evidence that supports the fact that the cause of the injury was not an obvious one. An example of this would be a swimming pool accident case in which a child happens to be running at a pool site. If that child slipped on a puddle that was obviously visible, then a liability against the pool owner would be extremely difficult to prove. But, if someone sustained an injury by slipping in a pool changing room, outfitted with tile that camouflaged a wet surface by its color, then there could possibly be a better chance of successfully obtaining compensation from the owner.
In order to bring a claim for swimming pool negligence case a victim would need to prove the following:
The defendant (pool owner) must be shown to have possessed a duty of care
The defendant (pool owner) must be shown to have breached that duty of care
That specific breach of duty must be shown to have been the cause of the accident
Damages must have occurred
Property owners in North Palm Beach and other areas of Florida are required to keep their property in a reasonably safe condition. Should they fail to meet this obligation and that failure results in an injury, the property owner can possibly be held liable for the harm that was caused.
This particular situation is covered by a statute that is known as the Residential Swimming Pool Safety Act (RSPSA). (Florida Statute 515). Here, a property owner may be held liable for their failure to protect (among others) children and frail adults from swimming pool accident cases.
Florida Laws That Involve Swimming Pool Safety
As mentioned in the reference to the Residential Swimming Pool Safety Act, there are a number of statutes that cover swimming pool safety and are needed in order to pass a final inspection and earning a Certificate of Completion. These can include meeting the requirement of having at least one type of safety feature (s. 515.27) such as:
Good Safety Practices Associated with Swimming Pools
When it comes to the avoidance of many swimming pool accident cases in North Palm Beach, there are some practical tips that one can observe. These include:
Learning CPR and understanding how to save the life of a drowning person through life-saving swimming techniques
Having pool floatation device available
No swimming after eating, taking certain medications or smoking
Never swim alone – always have someone there to assist if need be
When it comes to children and swimming pools, one can establish safety procedures such as:
Adults should refrain from using a using a cell phone or laptop, when watching children at the pool.

Making sure that there are supervisors who pay constant attention to children who are at the pool.

Ensuring that children use safety flotation devices – even if they don't want to wear them.
Swimming Pool Accident Injuries
Even if a person doesn't actually die from a drowning accident, the effects can still be extremely devastating. For example, a drowning incident can result in the brain being deprived of oxygen. This may be the result of a person's inability to swim or possibly it's the result of swimming pool equipment that is faulty.
These types of injuries can be permanent and end up costing a very large sums of money when it comes to medical expenses. This is especially true in cases in which life-support is involved. Other types of injuries from swimming pools may include damage to a child's bowel system that is the result in being caught in the pools drainage system. This may lead to injuries that can last for the rest of their lives.
Additionally, serious swimming pool accident cases can be the result of situations in which someone engages in diving in the shallow end of the pool. Both spinal cord and brain damage injuries may be the result of hitting the bottom of the pool. This may affect an individual's cognitive brain center which controls speech, motor abilities and other bodily functions. Neurological damage may also occur, which may result in complete or partial paralysis and breathing ability.
These types of personal injuries are, in many ways, life-changing for the victim as well as their family. For example, the subsequent cost of medical care can add up to over $180,000.00 per year, when it comes to long term expenses. In more extreme cases, where there is major brain damage, those costs can possibly increase to several millions over the lifetime of the victim!
Swimming Pool Accident Statute of Limitations
For injuries that have occurred at a swimming pool located on another person's property, the Florida statute of limitations specifies that the time limit for filing a lawsuit is four years from the date of the accident occurrence. But if an individual has died as a result of the injuries sustained, then that person's relatives, or estate, usually has only two year from the date of the accident in order to file a lawsuit. This is one of the main reasons that it's important to seek the advice of an attorney who is experienced with swimming pool accident cases in North Palm Beach.
When you, or a loved one, have been involved in a North Palm Beach swimming pool accident, it's important to consult with a personal injury attorney, in order to try to receive the best care and compensation that you rightfully deserve. Therefore, when you, or a loved one are involved in a North Palm Beach swimming pool accident, seek immediate medical care and contact a Florida premises liability attorney.
Discuss Your Case with a Premises Liability Personal Injury Attorney Serving North Palm Beach Today! If you or a loved one suffered harm in a swimming pool accident in North Palm Beach, turn to Frankl Kominsky for comprehensive legal guidance. Call (561) 800-8000 or use our Contact Form to set up a free consultation.