Common Injuries After a Car Accident in Palm Beach Gardens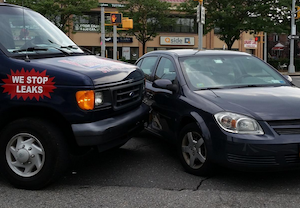 Accidents that involve cars and trucks occur every day throughout the United States. Of course this is also true in Florida. Due to its climate and family-related attractions, Florida has become a popular tourist location in the United States. However, this also means that there will be a number of motorists who are unfamiliar with the idiosyncrasies of the local Florida roadways. As such, becoming involved in an accident and sustaining injuries after a car accident in a location such as Palm Beach Gardens are all too common.
Generally, victims of auto accidents who suffer serious injuries will promptly seek medical care. However, victims who suffer from less serious injuries should also be evaluated by a medical professional in the event that their injuries evolve into something more serious. If you or a loved one has been injured in a car accident due to the carelessness of someone else, you should speak to an experienced personal injury attorney to try and obtain the compensation you deserve.
In Florida, injured motorists are typically covered by Personal Injury Protection (PIP) insurance; however, sometimes the amount allotted isn't enough to pay for particular losses that have been sustained. This can be particularly true when it comes to serious, long term injuries or fatalities. Therefore, an experienced personal injury attorney may be able to assist you when it comes to trying to acquire the compensation that you need and deserve for your medical expenses and other losses.
How Does One Become Involved in a Car Accident?
When it comes to an automobile accident in Palm Beach Gardens, Florida, there are a multitude of causes that can be listed. Some of the more common causes can include:
Engaging in an auto race
An incorrectly designed vehicle that malfunctions
Attempting to drive while overly tired
A blown tire due to a road object or tire wear
Driving down a one-way street the wrong way
Driving during inclement weather
Not adhering to auto signage directions
Driving under the influence of alcohol or drugs
Driving too close to another vehicle
Driving recklessly
Driving too fast (or too slow)
Becoming distracted (ex. – texting on a cell phone)
Why Should I Consult an Auto Accident Attorney?
First of all, an auto accident attorney should be focused on trying to make sure that you receive the compensation you deserve. This means that a personal injury attorney, serving Palm Beach Gardens, will try to thoroughly investigate your claim and assist you not only with your PIP insurance coverage, but also deal with the at-fault driver's insurance company, as well.
Some Limitations Associated With PIP Insurance Coverage
Florida drivers are still required to carry PIP insurance. While Florida is still only one of the 12 states that mandate PIP coverage, a bill to repeal PIP coverage is being reviewed by the Florida Senate. If the repeal should go through, then Florida motorists will need to obtain standard liability coverage. But you need to understand that if your PIP cap is less than the actual damages that you incur, you could end up being responsible for the rest of your medical bills and other expenses. In many cases, the medical bill expense can be substantially more than what PIP coverage will supply.
Currently, PIP insurance covers:
60% of lost wages (up to the cap of $10,000.00)
80% of medical expenses up to the cap
The cap is set at $10,000.00
What Should you do Following a Palm Beach Gardens Car Accident?
Take extensive photos of any property and bodily damages that were sustained in the accident. Use different photo angles.
Contact the police and get an accident report generated immediately. While you must answer any questions that a police officer asks you, don't speak to anyone else, at the scene of the crash, regarding the details of your accident.
Get contact information from any witnesses to the accident.
Don't accept any responsibility for the accident.
Immediately contact your insurance company (by phone – not mail) and tell them that you were involved in a car accident.
Contact an experienced personal injury attorney.
Please remember that it's important to proceed with addressing your accident as soon as possible. Witnesses may be more difficult to reach after an extensive period of time. You will also want to be covered for any subsequent medical bills. In Florida, the Statute of Limitations for injury and property claims associated with an automobile accident is two years (from the time of the accident). However, you should not wait long before pursuing your claim.
Some of the Most Common Car Injury Accidents
Even when it comes to common injuries after a car accident, these injuries can be painful and take a long time to heal. Some of these injuries can last for months or years. And there are injuries that may initially seem to be minor, but they may be masking more serious medical conditions. For example, what appears to be a simple case of whiplash may actually be hiding a spinal fracture near the skull. If left untreated properly, it can even lead to eventual paralysis or become life threatening. A simple bruise may be covering damage to a vital organ or internal bleeding. Other more common auto accident-related injuries are:
Injuries to the Spinal Cord
Brain injuries from the brain hitting an object or hitting the inside of the skull
Whiplash (that can show up a day or two after the accident)
Bone fractures
Sprains and strains
Skin lacerations, bruising and burns
Some of the Particular Statutes Under Florida law
In order to keep vehicle drivers, passengers and pedestrians safe, there are a number of statutes that have been enacted in Florida. These include:
How Can a Palm Beach Gardens Car Accident Personal Injury Attorney Help?
An experienced injury attorney, serving Palm Beach Gardens, will understand many different aspects of a situation involving common injuries after a car accident. For example, depending on the type of injury, an experienced attorney may be able to anticipate the potential "hidden" and long-term medical charges that can come about as a result of your accident. This can help avoid a situation in which you fail to account for future expenses.
There are also situations that may not normally be considered, such as pain and suffering due to permanent injuries. Even a so-called minor car crash can bring about trauma that requires professional assistance to handle. This can especially be true when children are involved. In addition, the least of your worries, during this difficult time, should be worrying over how you're going to afford your necessary expenses.
An experienced personal injury attorney will deal directly with not only your insurance company but the at-fault party's insurance company as well. Insurance companies have their own lawyers who may try to make an insufficient settlement offers look like a "generous" offer that "won't be offered in the future". You should not sign any documents or accept any settlements without first consulting with a personal injury attorney.
Items That a Personal Injury Accident Attorney Can Help With
An experienced car accident lawyer and their legal team can try to assist with items related to:
Securing medical records
Obtaining expert witnesses that can speak to the evidence at hand
Obtaining statements from your physician(s)
Thoroughly documenting injuries and property damage
Constructing your accident scene for better understanding in court
Locating and questioning witnesses who were at the scene of your accident
Obtaining police reports
Have You Been Involved in a Palm Beach Gardens Car Accident?
If you find that you are in a position in which you're not sure whether or not that you have a valid claim, then now is the time to speak with a personal injury car accident lawyer. That's because it costs nothing for an initial consultation. This can be the best way to evaluate whether or not you have a claim that you should pursue and move forward from there.
Some things to consider when successfully filing an auto accident claim can include:
Proving that the other driver was obligated to provide you with a duty of care (ex.- obeying a stop sign)
Proving that the other driver was negligent when it came to not adhering to that duty of care
Proving that the other driver's negligence caused your accident injuries
Proving that those injuries resulted in damages (losses)
If you are involved in a car accident in Palm Beach Gardens and discover that your vehicle has sustained damage or you have suffered injuries, it's important to consult with a personal injury attorney, in order to try to receive the best care and compensation that you rightfully deserve. Therefore, when you are involved in a Palm Beach Gardens car accident, seek immediate medical care and contact a Florida personal injury attorney.
Discuss Your Case with a Car Accident Personal Injury Attorney Serving Palm Beach Gardens Today! If you were injured in a car accident in Palm Beach Gardens, turn to Frankl Kominsky for comprehensive legal guidance. Call (561) 800-8000 or use our Contact Form to set up a free consultation.