Community Involvement
We are passionate about giving back to our community!
12 Weeks of Giving
Happy Birthday to us! We are celebrating our 12 years in business this summer.

To make the best of it, we will be making a weekly donation to amazing local non-profits for the next 12 weeks, supporting 12 community-based organizations across Broward, Palm Beach, and the Treasure Coast.

These contributions will help many causes, ranging from youth empowerment, poverty eradication, childhood hunger, support for families in need, substance abuse, mental health, academic success, and so much more.

We are grateful to our wonderful community for supporting our small business personal injury law firm over these 12 incredible years. This 12 Weeks of Giving is our way to pay it forward.

Please check back weekly as we reveal each partner in this round of anniversary giving. We encourage you to check out these causes and extend your own support.
Farmworkers Coordinating Council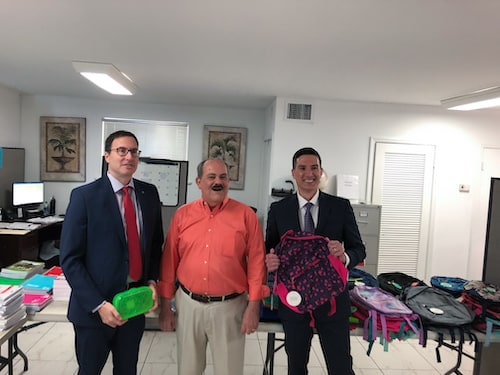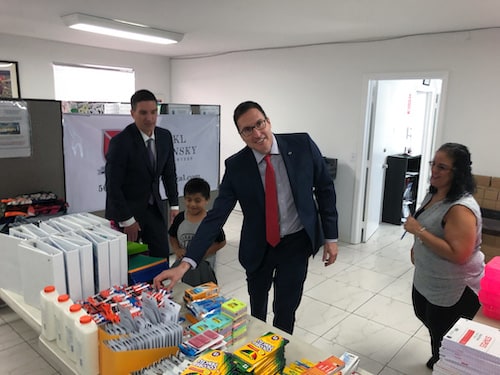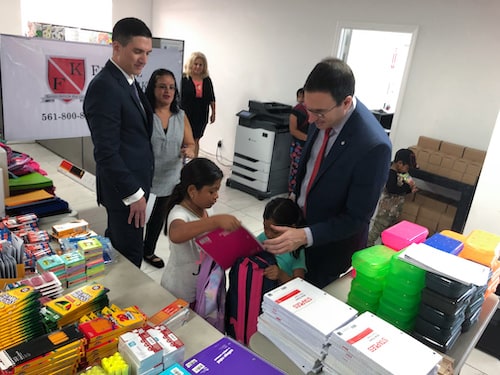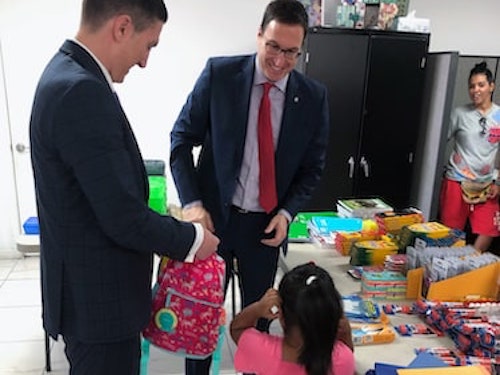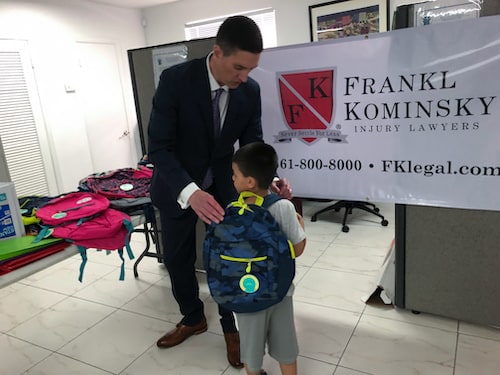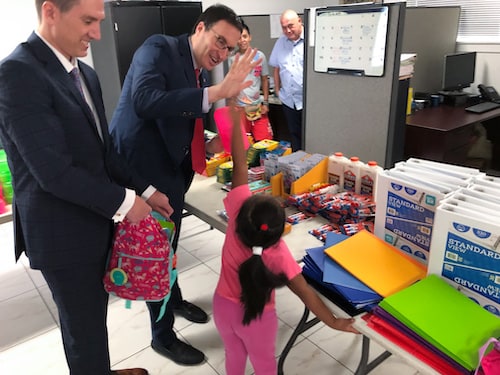 Frankl Kominsky have been a proud sponsor of the Farmworkers Coordinating Council of Palm Beach for over seven continuous years. Our co-founder, Ethan Kominsky, used to serve on the Board of Directors for the council. Our organizations are aligned in one mission to help those who are faced with challenging and traumatic situations. The impact that Farmworkers Council makes is measured by the hundreds of families it is able to support each month from work placement opportunities, to educational activities for the children of farmworkers, to food and supply drives.
Frankl Kominsky continues to support the Farmworkers Coordinating Council during several annual fundraising events, including the Annual Comedy Show, Summer Sizzler, Back to School Supply Drive, Wine Tasting and Holiday Luncheon. We are grateful to have the opportunity to help our partner make a bigger difference in the Palm Beach community and beyond.
Supporting Local Leaders
While we are in the business of fighting for justice, we have a side passion for building the next generation of leaders in our community, from our office team to our local partnerships. And we believe it's never too young to start…
Palm Beach Gardens Baseball team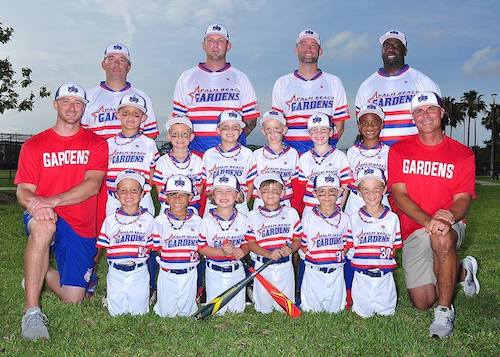 Meet Maddox, a young and ambitious baseball enthusiast who is playing on Palm Beach Gardens Baseball team and the recipient of the Silver Sponsorship from Frankl Kominsky Injury Lawyers. While still in kindergarten, Maddox shows incredible performance in the field and clear passion for the sport, leadership, and competition. We will closely follow Maddox's journey and excited to see him play in local, District and State tournaments.
JCC Maccabi Games Sponsorship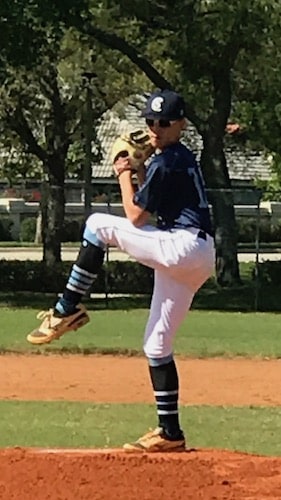 This year we are thrilled to announce our support of the David Posnack JCC Maccabi Games by sponsoring a young and talented athlete, Aiden. As a Middle Schooler, Aiden is already playing in two baseball teams and defending the colors of Parkland Pokers and Coral Springs Charter Panthers. We are beyond excited to see Aiden and his team prepare for their JCC Maccabi Games in Detroit, Michigan.
Cypress Bay High School Sponsorship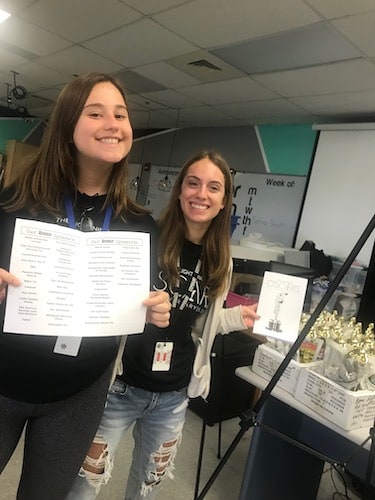 We are thrilled to support two gifted high-schoolers, Allison and Juliet, who serve as Executive Board members for the Student Government Association at Cypress Bay High School. These young women are both chairs of fundraising for the school, which happens to be one of the largest high schools in America.
We got to see them in action when we attended the "Lightning Oscars," an award ceremony for student superlatives that showcases students' talents. We cannot wait to follow along with their journey from high school to college and beyond to see these brilliant students succeed.
Palm Beach Gardens High School Sponsorship
In 2015, we sponsored the Palm Beach Gardens High School's baseball team on which a promising athlete, Caleb Perez played. We kept in touch and followed his story as he went off to college.
Caleb is now playing football at UCF and shows a great potential to become a legend in the sport. Nick Toth, UCF's special team's coordinator said "He's better than anybody I've had and I've been at some other big-name places. He's as good or better than any of them."
We are very proud of Caleb's achievements and it warms our hearts to see him pursue his dreams. We are grateful to have the opportunity to support and invest in our community to help raise the next generation of leaders.
Christian Life Center Sponsorship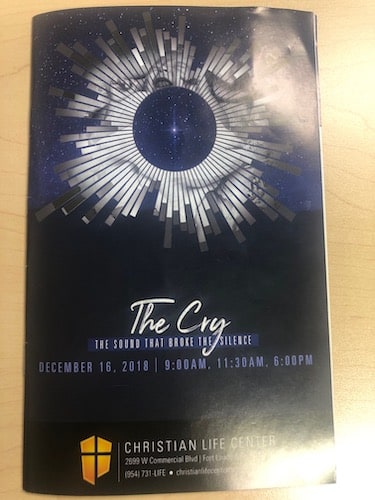 We are proud to support and invest in our community to make it a better home for all of us. We were honored to be a part of the Christian Life Center's mission to spread the "Message of Hope everywhere we go, to everyone we meet." It was a beautiful production by CLCFTL that gave us a new appreciation for the hard work of those who share our mission to improve the lives of others. Together - we can do so much!
The Soup Kitchen
Frankl Kominsky has had the opportunity to work with the Soup Kitchen of Boynton Beach to do supply drives for the Lake Worth community in need. Our team has made contributions of toys, diapers and clothing that our founders have personally donated to the center. We enjoyed meeting the team and volunteers at the Soup Kitchen, and were impressed with their kindness and drive to support others who have less.