Intersection Accidents
Representing West Palm Beach Victims of Motorcycle Accidents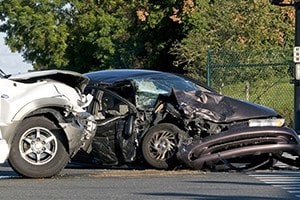 Motorcyclists are often hurt at intersections when drivers disregard traffic rules and strike a passing rider. At Frankl Kominsky, we know how much damage a motorist can do when he or she causes a crash. Our motorcycle crash lawyers have helped many West Palm Beach residents recover compensation after injuries in an intersection collision. We provide aggressive legal representation in helping you hold those who harmed you responsible.
Intersection Collisions Can Cause Serious Injuries
Intersections are common accident sites. In 2014, the Florida Legislature's Office of Program Policy Analysis & Government presented a report on red light cameras at crossroads. It reported a 12 percent increase in intersection crashes in the first year after red light cameras were installed at these sites.
When a motorcycle is involved in a collision, its riders can suffer devastating harm. The impact of the crash can throw people off the motorcycle and into traffic or against a structure. Bone fractures, brain injuries, and spinal cord damage are not uncommon in these accidents.
A motorcyclist can take steps to reduce the risk of harm. For example, a rider can wear a helmet to protect against head injuries and wear reflective gear to stay visible to other motorists. When an accident does happen, however, a motorcycle crash victim can pursue an injury claim against a driver who caused the intersection collision.
Seek Compensation Through a Negligence Lawsuit
If a car or truck driver acts carelessly, leading to an accident, he or she can be held accountable for your injuries. Most intersection collisions are the result of negligence. If you can show that the driver's careless behavior caused your harm, you can potentially recover damages.
You can prove negligence by demonstrating that the defendant had a duty to exercise care, that the defendant breached the duty, that you suffered injuries as a result, and that quantifiable damages arose from the accident. All motorists in Florida have a duty to use reasonable care to avoid foreseeable risks of harm to others. When an intersection collision occurs, it is usually because a driver failed to exercise care. This is called a breach. For example, a driver may breach the duty of care if he or she runs a red light. You must point to the action or failure to act that constituted a breach of the duty. You must then show that the breach is causally linked to your injury. In other words, it must be a foreseeable result of the defendant's failure to use the proper level of care.
If you can prove the elements of negligence, you may be able to recover damages related to the accident. In some cases, however, your own actions may have contributed to the collision. This can affect how much you can ultimately recover in your case.
An intersection crash may be the result of negligence by both the driver and the motorcyclist. In Florida, a victim can recover damages even if he or she was more careless than the defendant. This state follows a modified comparative fault rule, which means that a victim can recover damages as long as he or she is not completely responsible for the crash. Recovery will be limited to the defendant's percentage of fault.
The compensation award may extend to reimbursement for medical and hospital expenses, any lost income, property damage, and pain and suffering, among other types of costs arising from the crash. You have only two years from when your injuries occurred to file a negligence claim in Florida. An experienced attorney can help you protect your rights in time.
Motorcycle Crash Lawyers Serving West Palm Beach

The dedicated motorcycle accident attorneys at Frankl Kominsky are committed to helping victims in West Palm Beach and surrounding communities seek the compensation they deserve. Our lawyers provide aggressive representation to help you pursue a claim against the party who caused you harm. If you were hurt in an intersection collision, call us today at (855) 800-8000 or contact us online for a free, no-obligation consultation. We serve clients in Delray Beach, Boca Raton, and Lake Worth, among other cities throughout Palm Beach County. Our team is fluent in Spanish and Creole.