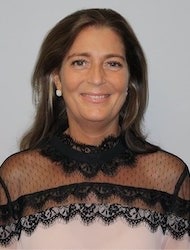 Mercedes Perez
Intake Specialist
Mercedes is a case manager at Frankl Kominsky and has been with our firm since 2012. She started as a front desk receptionist and continued to learn and advance quickly in her understanding of personal injury law, resulting in multiple career advancement opportunities with our firm. Her primary functions as a case manager include providing the ultimate customer service to our clients.
Mercedes has an authentic passion for helping people and enjoys a challenging environment. After an 18-year career in banking, her favorite part of working at Frankl Kominsky is seeing everyone on the team genuinely care and show compassion for the clients who are often going through some of the most difficult times in their lives.
On her spare time, Mercedes enjoys watching movies with her family of four boys, Gabriel, Antonio, Caleb and Christian and her husband, Rudy. She also volunteers at a church as part of the welcome team because she loves giving people comfort and peace of mind.