Car Accident Lawyer Serving Royal Palm Beach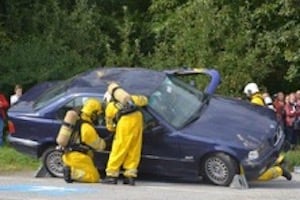 Royal Palm Beach is a quirky village nestled between Lake Worth and Boynton Beach, Florida with a growing population of over 34,140 residents that call the village home. Many of the residents use major highways such as 441 and the Florida Turnpike to commute to and from neighboring cities. A recent article by WPTV named the intersections at Okeechobee and 441 and Royal Palm Beach Blvd and Southern Blvd some of the most dangerous in Palm Beach County.
The city of Royal Palm Beach, Florida is definitely a place to consider when you're planning a vacation or just a quick getaway. The reason for this has to do with the fact that it's considered an ideal spot for entertainment when it comes to both indoor and outdoor activities. The excellent weather, year-round, beaches and other forms of entertainment make this a location that attracts tourists from all over the U.S. However, along with all these benefits, there are also a few problems that go along with them.
Whenever there is a popular vacation spot that attracts out-of-towners by the thousands, you can run into a situation in which there are a number of drivers who are unfamiliar with the area. This means that it isn't uncommon for a car accident to occur as a result of someone being distracted while driving at the same time that they're looking around and trying to figure out just where they are. There are also plenty of others who choose to drive while intoxicated or who have just chosen to ignore some of the safe driving statutes. The end result of all this can be a serious car accident-related injury or even a fatality. If you or a loved one become involved in a car accident contact an experienced personal injury attorney serving Royal Palm Beach.
Understanding Florida Insurance Policies: PIP - Personal Injury Protection
When it comes to car accidents in Royal Palm Beach (and the rest of the state as well) there is something that is known as "No-Fault Insurance". This means that if you are injured in a car accident, regardless of who was at fault for the collision, your insurance company will be the one that is responsible for paying a percentage of your medical bills and lost wages. (SB 896: Motor Vehicle Insurance) Because of this law, Royal Palm Beach drivers are required to carry a PIP policy, which is also known as Personal Injury Protection. The required PIP policy is to be no less than $10,000 worth of coverage.
How Our Experienced Car Accident Lawyers can Help
The injured person may choose to pursue a claim or a lawsuit against the driver who is deemed "at fault". This is something that you may commonly see as occurring in situations that involve injuries requiring medical treatment, physical therapy, hospital stays or scenarios that involve a loss of income.
In reality, the most common cause of any type of vehicle accident is negligence. In legal terms, this means that there was a "breach of a duty of care". This translates into a situation in which someone has failed to do something that they were supposed to do. In this case, the action(s) required have to do with making sure that one's driving actions create a safe motorist environment.
When someone is guilty of a "breach of duty" and their action(s) have resulted in an accident, they can potentially be held liable for any damages incurred due to the accident. An experienced personal injury attorney can try to help you pursue the compensation that is needed in order to pay for your accident-related expenses.
Some of the damages that can be recovered after an Auto Accident
Past and future medical bills
Lost wages and/or benefits
Reduced earning potential
Diminished quality of life
Loss of Consortium - research
Temporary or permanent disability
Disfigurement
Vehicle or property damage
Pain and suffering
Funeral and burial expenses
As such, you would want to consult with an experienced car accident lawyer serving Royal Palm Beach for assistance with your car accident claim.
Injuries Following a Car Crash
There are a number of injuries that commonly result from car crashes. Of course, there is always the possibility of a fatality. While a fatality may present costs that are associated with funeral and burial expenses, a serious injury can easily result in on-going expenses. For example, there can be a lengthy healing time in which visits to the doctor are necessary. There can also be costs associated with physical rehabilitation and medication. There may also be necessary home modifications (a ramp or a staircase mechanical device). And, of course, while there may be a lengthy healing time, there are some serious injuries that will never heal. Here are some of the more common injuries:
Whiplash
Back Injuries
Neck Injuries
Traumatic Brain Injury
Spine Injury
Soft Tissue Injuries
Fracture Bones
Paralysis can result from a spinal injury
Painful skin grafts may be needed for burns
Movement may be limited due to a muscular injury
A car accident lawyer serving Royal Palm Beach can assist you with your car accident claim and try to obtain compensation for your injuries. In addition, your first appointment with the lawyer is completely free! Therefore, you have nothing to lose and, at the very least, you may receive some very valuable information as to your legal options.
Florida Car Accidents: Statutes
Everyone wants to live in a place where safe driving is a priority. Therefore, Royal Palm Beach (as the rest of Florida) has strict laws that are made to keep its roads safe. Also, Royal Palm Beach Police Officers have the job of making sure that those driving laws are not ignored. Examples of these laws can be seen when it comes to following too close to the vehicle in front of you:
Statute 316.0895 (1) states that "The driver of a motor vehicle shall not follow another vehicle more closely than is reasonable and prudent, having due regard for the speed of such vehicles and the traffic upon, and the condition of, the highway."
Statute 316.0895 (2) states that "It is unlawful for the driver of any motor truck, motor truck drawing another vehicle, or vehicle towing another vehicle or trailer, when traveling upon a roadway outside of a business or residence district, to follow within 300 feet of another motor truck, motor truck drawing another vehicle, or vehicle towing another vehicle or trailer."
Car Accidents Involving a Drunk Driver Types of Accident Claims We Handle
Accidents involving Drunk or DUI Drivers
Rear-End Collisions
Distracted Drivers
Inexperienced Drivers
Crashes Involving motorcycles, bikes, pedestrians or commercial vehicles
What is "Comparative Negligence"?
In Royal Palm Beach, as well as throughout the entire state, there is a law that is called Florida's Comparative Negligence Statute ( Florida Statutes 768.81). This is a law that states it is possible for both parties to share responsibility for an accident. In the United States, only 12 states have such a law and Florida is one of them. Therefore, if you were involved in a car accident and it was determined that you were partially liable for the accident, then you could still recover compensation for your damages, it would just be reduced by your percentage of fault. Even if the case is settled out of court, comparative negligence can possibly be a consideration when it comes to a settlement. This is another reason why you may wish to speak to an experienced car accident lawyer.
What to Do After a Car Crash
If you or a loved one are involved in a Royal Palm Beach car accident, here are some suggestions on what you may choose to do:
The very first thing would be to contact thePalm Beach County Sheriff's Department and Emergency Medical Services and report what has happened. Then you should exchange information with the other driver (while remaining calm and not placing any blame).
This information should consist of the following: driver's full name, complete contact info, driver's license number, a clear description of what vehicle they were driving, their license plate number and their insurance information. You should take a number of photos of the accident scene and the vehicles involved – but without getting in the way of the investigating officer. Get the contact information of any witnesses as well.
Afterwards, you should go straight to your local hospital or to your own doctor. Undergo a complete medical examination. It is possible that your injuries will not show up until a day or so after the initial crash. Keep all medical bills and doctor's reports in one single file in your home.
Avoid speaking to the other driver's insurance company or lawyer and you should never accept any money from them or sign any documents or checks without first speaking to an experienced personal injury attorney.
As soon as you can, get in touch with an experienced car accident attorney in order to find out what your options are. There is no charge for the first appointment – so you have nothing at all to lose! Let the attorneys at Frankl Kominsky handle the insurance company, so you have time to recover.
Start Your Free Consultation Now
Deaths and injuries from driving can be the result of catastrophic rear end collision accidents, drunk-driving collisions, distracted drivers, inexperienced drivers and collisions with other types of vehicles, both commercial and non-commercial. These may occur in Royal Palm Beach at any given time. In addition, it's important to understand that while high speeds are often a factor, there are also many times when this isn't the situation. There have been a number of cases in which a very low speed car crash has resulted in severe injuries. If you or a loved one are injured in a car accident that occurred because of someone else's negligence, it is advised that you seek medical care and the advice of a car accident personal injury attorney.
Discuss your case with a Car Accident Personal Injury Attorney Serving Royal Palm Beach, today! Turn to Frankl Kominsky for comprehensive legal guidance with 75 Million Recovered in Accident & Injury Settlements, 40+ Years Combined Legal Experience, and over 6,000 clients and families represented. Call 561-800-8000 or use our Contact Form to set up a free consultation.