Pompano Beach Product Liability Lawyer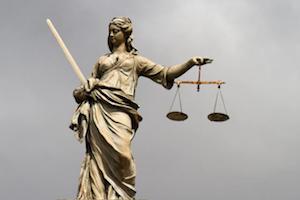 Every year, residents of Pompano Beach suffer product-related injuries. The damage from products can range from minor bruising, burns, or scrapes to fatality due to faulty products. According to the U.S. Consumer Product Safety Commission, consumer products cause more than 29 million injuries and deaths every year. The cost of these product-related injuries exceeds $1 trillion a year.
The attorneys at Frankl Kominsky are available to help, if you or a loved one has been injured from a consumer product.
What is a Product Liability Claim?
A product liability claim arises when there is an injury due to some type of a defect in a product. The legal team at Frankl Kominsky is available to represent victims of faulty products in Pompano Beach and throughout South Florida in bringing claims against those responsible for the problem.
Numerous parties can be responsible for product liability, and there are three basic types of product liability cases.
The first type is called "strict liability" and refers to a situation where an individual is injured due to a defect in the product. If an injurious defect exists, the court can hold the manufacturer of the product liable even if they used caution in the design, manufacture and distribution of the product.
The second type of liability case involves negligence. In this case, the injured party must prove that the defendant breached his or her duty to sell a safe product, and that the negligence by that individual caused an injury. Negligence can have fairly wide applicability, and can include not only negligent design or production, but also failure to inspect or test a product, failure to monitor a product, and failure to foresee potentially dangerous uses of the product.
The third product liability case type is breach of warranty. This type of case revolves around express and implied warranties. An express warranty actually states that no injury will occur from using the product. An implied warranty means that a purchaser would have a reasonable expectation of safety when using the product.
Cases can include manufacturing defects or a design flaw. In a manufacturing defect case, the product was manufactured incorrectly, causing a faulty or flawed product. If there is a design flaw, then the product is generally assembled as required, but the actual design for the product was dangerous or hazardous.
Manufacturers, designers, wholesalers, or distributors could be responsible, depending on the type of defect involved.
The breach of warranty cause of action covers any person who would reasonably be expected to use to product.
Legal Help from Frankl Kominsky
Product liability cases are complex and can put injured individuals against large corporations, their insurance company, and large legal teams. If you or a loved one has suffered an injury due to a consumer product, contact the attorneys at Frankl Kominsky. Call us at (561) 609-1948 or fill out our online form for a free consultation about your specific case. We will review your situation and explore the range of options available to you. We serve clients in South Florida communities such as Pompano Beach, Boynton Beach, Delray Beach, and Palm Beach Gardens. We are fluent in Spanish and Creole.