Sexual Assault Lawyer Serving Boca Raton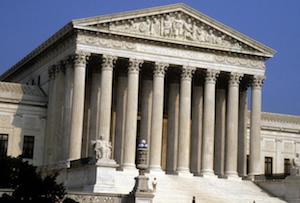 Sexual Assault remains an endemic problem throughout the United States. As with other locations, Boca Raton, Florida, continues to deal with this violent crime. The lawyers at Frankl Kominsky are available to try to assist victims of sexual assault in dealing with this difficult crime, and in working to bring justice to the perpetrators.
Headlines about sexual assault in Boca Raton demonstrate the fact that sexual assault or battery can happen anywhere, to individuals of any age, with any relationship. Strangers, friends, physicians, intimate partners, and acquaintances have all been arrested for sexual assault in Boca Raton over the last year. The assaults have taken place in schools, homes, offices or in public. Examples of businesses where sexual assault can happen include massage facilities, spas, or waxing facilities.
One particularly difficult situation involving sexual assault is when it is perpetrated by an individual in a position of trust. Juries have found both doctors and dentists guilty of sexually assaulting patients during visits to their office. Addiction facilities are also not immune to sexual assaults, with counselors, technicians, and other rehab staff all accused of committing sexual assaults against patients. Teachers, including educators in exclusive private schools, have also been found guilty of sexual crimes against students. Likewise, church officials, clergy, priests and other senior religious members, have faced charges of sexual assault and battery around the country.
Regardless of where or how the assault happens, victims deserve justice.
The Department of Justice reports that 48% of sexual assault occurs in the home of the victim. 29% of sexual assaults take place while the victim is traveling to or from work or school, shopping, or running errands. 12% happen in the work place, 7% happen in schools, and 5% are unknown.
The problem of sexual assault is widespread, although it is often unreported. According to RAINN, a national anti-sexual violence organization, an American is sexually assaulted every 98 seconds.
Boca Raton, like other jurisdictions in Florida, broadened the definition of rape in 2013 to include sodomy and other forcible sexual acts. Now, in all Florida jurisdictions, any offensive and unwanted sexual touching can fall under the sexual assault or sexual battery statute. Any type of sexual assault is a serious felony in Florida.
An attorney needs to prove certain elements established by the State of Florida in a sexual assault case. One key element of the case is the perpetrators use of force, coercion or incapacitation against the victim. There are several levels of this issue, including the age and mental state of the victim, all of which an experienced lawyer will consider when examining the case.
There may also be other charges related to the sexual assault, including false imprisonment, battery, and intentional infliction of emotional distress. Moreover, third parties may face charges. For example, schools or other institutions that fail to screen employees or property owners who do not provide adequate security may also have responsibility for the crime.
In addition to the criminal case, civil damages may also be part of the legal action. Victims may have trauma resulting from the sexual assault, that can impact their ability to work; lead to medical bills; or cause pain and suffering.
Because of these issues, it is imperative that victims consult dedicated attorneys to try to understand their rights and to begin collecting evidence to bring the perpetrators to justice. Our legal teams know that sexual assault causes multiple injuries to victims, on the physical, emotional and mental level. At Frankl Kominsky, our compassionate and tenacious Boca Raton personal injury lawyers focus on helping our clients. We are available to serve victims in Boca Raton and throughout South Florida, including Delray Beach, Boynton Beach and Lake Worth. Call us today for a confidential consultation, at (561) 609-1948 or contact us online. We speak Spanish and Creole.