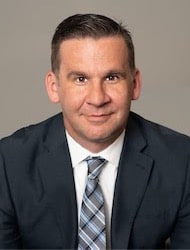 Jason Treleaven
Office Manager
Jason Treleaven is a Human Resources and Office Manager at Frankl Kominsky Injury Lawyers. With over 15 years of experience working with large organizations and fulfilling all administrative functions, Jason is a great addition to our team.
Overseeing the entire workflow, Jason is able to help our team better perform their tasks, offering his experience and skills to our clients and helping them with getting on the path of fast and easy recovery.
We are very excited to grow with Jason and together, further expand the capabilities and opportunities for Frankl Kominsky Injury Lawyers.