Slip and Fall at Publix Grocery Store in Ocala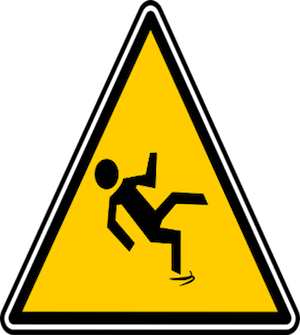 The possibility of becoming a slip and fall victim while overseeing your daily routine may seem far-fetched. But, according to the Centers for Disease Control and Prevention the slip and fall statistics in the USA are truly alarming. Did you know that one million people in the USA every year become victims of tragic slip and fall circumstances? To make matters worse, 17,000 people are killed annually as a result of catastrophic injuries due to an unexpected slip and fall accident.
If you or a loved one have been the unfortunate victim of a slip and fall incident at a grocery store like the Publix Grocery Store in Ocala DO NOT be another statistic. Instead, take action now by contacting the experienced personal injury attorneys at Frankl Kominsky, who serve the Ocala area. Our Florida slip and fall lawyers will legally analyze your case and try to pursue the compensation you deserve.
The Florida slip and fall lawyers at Frankl Kominsky are veterans of premises liability law who are available 7 days a week, 24 hours a day to answer your questions. To arrange a free slip and fall consultation Call 352-800-8000 and get expert legal advice today.
Continue reading to discover how the Florida slip and fall injury attorneys can try to help you file a successful personal injury claim so that you can move on with your life as soon as possible.
What are the Causes of Slip and Fall Accidents?
When people think of the reasons as to why a slip and fall injury could occur it is common to associate an incident with a wet floor or an uneven floor surface. But, victims should be aware of the many other factors that can suddenly result in a slip and fall accident that may not be as widely known. Some of the causes include:
Bad lighting: A customer can easily misjudge their step when an area is dimly lit. In some slip and fall cases a broken fuse or light bulb may not have been replaced leaving a walkway virtually dark, and the victim unable to see any potential hazard ahead.
Frayed carpet or rugs: When a customer is exposed to a carpets wear and tear they can easily trip and the tattered carpet instantly becomes the cause of a painful slip and fall injury. Similarly, rugs that are uneven and not placed properly can be an extreme hazard particularly to the elderly and children.
Holes that are not concealed: Slip and fall injuries like broken bones and fractures can occur because of a staff members inability to properly cover holes on their premises.
Objects blocking walkways and isles: Items can obstruct shopping lanes and other walkways causing unfortunate consequences. For instance, in the fresh produce section of the grocery store items like apples and oranges can unexpectedly roll onto the floor creating a hazardous environment for every customer.
Recently cleaned surfaces: Floors that have been recently washed may appear to the human eye to be dry yet could still have invisible slippery residue remaining. This can undoubtedly cause a patron to suddenly slip and seriously injure him or herself.
Unstable stairways: A stairway in a business establishment without a secure railing or any railing at all poses great risk to all patrons who enter the premises.
These are just a few examples of scenarios that can cause a sudden slip and fall accident resulting in potentially fatal injuries. It is the responsibility of grocery stores like the Publix Grocery Store in Ocala to assess all possible risks on the premises in order to uphold a duty of care for everyone who enters their business establishment.
Gathering evidence that proves that the store manager at establishments, like the Publix Grocery Store in Ocala, failed to uphold their duty of care is essential when pursuing a personal injury case. For example, photographs stamped with the time and date of the hazard as well as being captured from a variety of angles can be a great source of verification when filing a premises liability claim.
Following a slip and fall incident you should make sure you undergo a medical evaluation immediately, once your health is stabilized you should make it a priority to call Frankl Kominsky Injury Attorneys. Our lawyers serve the Ocala area, and strive to thoroughly investigate the circumstances surrounding your case with diligence and care. Our personal injury lawyers strive to collect important evidence that may otherwise get overlooked, and in some cases possibly tampered with and destroyed by the business establishment.
How to Claim Slip and Fall Damages
According to 2018 Florida Statutes in order to prove that establishments like the Publix Grocery Store in Ocala are accountable for your slip and fall damages you will need to ascertain that the business establishment DID NOT take the necessary steps to avoid the hazardous situation. It is the responsibility of the store employees and owner to alert patrons of any risk that might pose as a safety threat to consumers while on the premises.
When pursuing slip and fall damages and filing a premises liability case, the experienced litigators at Frankl Kominsky will try to establish that the business in question had "actual" or "constructive knowledge" of the dangerous situation that caused their innocent clients unforeseen slip and fall accident and failed to remedy it.
Our Florida slip and fall lawyers strive to pursue your personal injury case with precision and determination allowing you time and energy to focus on your health and wellbeing.
Call the Lawyers at Frankl Kominsky for your Ocala Slip and Fall Claim Today!
If you have suffered a slip and fall accident that has left you injured and unable to live your best life do not hesitate to call our expert team today. Our trusted personal injury attorneys are ready and willing to take your call at any time. Call 352-800-8000 or use our contact form to speak with one of our talented lawyers now and begin pursuing the compensation you deserve.