Slip and Fall at Winn Dixie Supermarket in Gainesville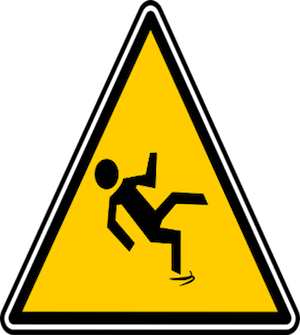 Supermarkets and other business establishments like the Winn Dixie Supermarket in Gainesville, Florida have a duty to uphold a suitable level of care for all their patrons. While storeowners go to great lengths to keep their customers safe, the slightest lapse in judgement can be the cause of a tragic slip and fall accident. When this happens, a slip and fall victim can try to pursue economic and non-economic damages for their injuries.
If you were injured in a slip and fall accident at a supermarket like a Winn Dixie supermarket in Gainesville, contact the slip and fall injury attorneys at Frankl Kominsky for professional legal advice. Our premises liability lawyers will review your case for free and determine the best possible course of action to take in order to proceed with your personal injury case.
Our legal team serves Gainesville and is available 7 days a week, 24 hours to take your call. Contact our slip and fall attorneys at 352-800-8000 today and schedule your free consultation. By calling our legal professionals you may help alleviate the stress that can come with a sudden accident like a slip and fall. Make no mistake; one simple phone call be the start of your journey to a possible personal injury settlement.
Keep reading to learn more about how you can proceed with a slip and fall injury claim and move on with your life.
Slip and Fall Damages Recoverable
Depending on the circumstances surrounding your case, a slip and fall victim can be entitled to pursue economic and non-economic damages for losses incurred because of a business establishment's negligence. However, punitive damages can be more problematic to recover because it can be difficult to prove that the business in question acted with intentional misconduct and negligence.
Some of the different types of economic damages slip and fall victims can potentially seek compensation for include but are not limited to the following:
Medical bills: The business establishment can be held liable for medical expenses that are the result of a slip and fall accident. This can also include payment for medical procedures that may occur in the future because of long term effects of the slip and fall injury.
Lost wages: If you have been unable to go back to work as an employee then you can try to hold the business - where your unfortunate accident occurred - liable for any lost wages and be compensated for your lost income.
Loss of ability to earn: If you are self employed and your slip and fall injury has prevented you from conducting business and making money, rest assured that you can try to hold the business establishment accountable for your lost revenue and ability to manage business.
It can be an expensive road to recovery for an injured slip and fall victim. Depending on the severity of your injuries, medical bills might exceed the million-dollar mark. This is why it is important to know that damages, which, can extend beyond financial expenses can also be possibly recovered.
Non-economic slip and fall damages include but are not limited to the following:
Loss of quality of life: If your slip and fall injuries have left you with an inability to enjoy life the way that you did prior to your slip and fall accident, the store owner can be held responsible for your unfortunate change in lifestyle.
Pain and suffering: Slip and fall injuries can be incredibly painful. But, pain and suffering does not always directly relate to financial losses. If you are experiencing discomfort because of a personal injury caused by a slip, trip and fall you can be reimbursed by the business establishment where your sudden accident occurred.
Victims of slip and fall incidents at business establishments like Winn Dixie supermarket can potentially be reimbursed for a number of damages. Contingent on the grounds surrounding your case, some claims can be more difficult to prove depending on the evidence used to file your claim.
The slip and fall lawyers at Frankl Kominsky know the importance of gathering and submitting key evidence that support a victims economic and non-economic losses. If need be we can try to arrange crucial testimonies from your medical professionals in order to verify your injuries.
When to File a Slip and Fall Injury Claim
No matter what happens in life, your health should always take priority. If you have experienced a slip, trip and fall the first thing you should do is seek medical attention. Then, as soon as you are feeling stronger, it is important to contact a personal injury attorney as a priority. Having a legal expert put your slip and fall case into motion as soon as possible after the accident has happened, will help a obtain vital evidence before it is possibly tampered with or destroyed.
Under Florida law a victim of a slip and fall must file their lawsuit within four (2) years of the time the incident occurred. While this may seem like a sufficient amount of time to pursue damages, it is not advisable for any slip and fall casualty to wait too long to pursue legal proceedings.
The premises liability attorneys at Frankl Kominsky who serve the Gainesville area strive to harness key documentation, witness testimonies, surveillance footage, and other forms of evidence that can help verify your case. Simply engaging with our talented legal team as soon as your health has improved can be the first successful step you will take towards pursuing a slip and fall claim. We try to vigorously work on your case with the same gusto as if your case were going to trial. Although slip and fall cases rarely see a courtroom we make it our duty to try and overhaul our clients needs with the utmost professionalism.
Call the Slip and Fall Lawyers Today at Frankl Kominsky, serving the Gainesville area!
If you were injured in a slip and fall accident at a supermarket like a Winn Dixie Supermarket in Gainesville, turn to Frankl Kominsky for comprehensive legal guidance. Call 352-800-8000 or use our Contact Form to set up a free consultation.