Slip and Fall at Aldi in Ocala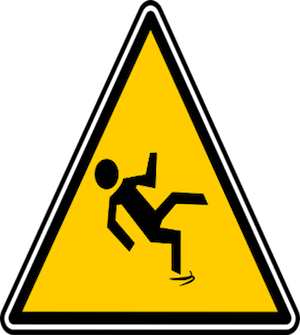 Have you suffered catastrophic injuries as a result of a slip and fall accident at a commercial establishment such as an Aldi location in Ocala, Florida? If the answer is yes, then you are probably wondering if you have grounds to file a claim against the business establishment for damages incurred because of your unfortunate slip and fall incident.
It is no secret that filing a lawsuit can be a lengthy and challenging process. But, the Florida personal injury attorneys at Frankl Kominsky who serve the Ocala area, will promptly assess the circumstances surrounding your case, answer pressing questions and try to establish an expert legal strategy.
We are highly aware of the complications that can present themselves during the aftermath of a slip and fall accident. This is why our trusted legal team will to try to pursue fair compensation with ease while you focus on your health and move on from this slip and fall incident.
Our expert personal liability lawyers are available 7 days a week, 24 hours a day. Call 352-800-8000 today to arrange your free consultation with Frankl Kominsky Injury Lawyers.
What is my Ocala Aldi Case Worth?
Depending on the circumstances surrounding your slip and fall case, settlements and verdicts can vary greatly when assessing damages. There are many aspects to consider when filing your claim. For instance, some of the damages a grocery store such as Aldi can be held accountable for after your accident may include the following and more:
Economic damages: The business establishment, may be held liable for lost wages, medical expenses, and loss of earning ability.
Emotional damages: The business establishment may have to compensate for emotional distress, loss of quality of life, as well as emotional pain and suffering.
Physical damages: Injuries suffered from your slip and fall incident can last months, years and even a lifetime. The business establishment may be held liable for physical pain and suffering, impairment, spinal injuries, and immobility.
Do not be mistaken; the slip and fall injury attorneys at Frankl Kominsky will try to thoroughly include all conceivable damages that can possibly be recovered. With a knowledge of Florida premises liability law, we strive to successfully prove economical, emotional and physical damages. If needed, we will even liaise with medical and financial professionals who can potentially vouch for your injuries and monetary damages.
It is important to understand that assessing damages for a slip and fall incident is a rigorous process that requires the utmost professionalism. Overlooking the smallest detail when calculating your losses may drastically reduce your settlement, this is why it is important for you to hire an experienced team of slip and fall attorneys to compile critical evidence to try to establish your case.
What Mistakes Should I Avoid After my Slip and Fall at Aldi in Ocala?
Because slip and fall damages can result in considerable payouts for insurance companies and business owners, insurers may try to implement assertive strategies to compromise your claim. With this in mind it is CRITICAL that you DO NOT discuss your incident or give any statement before you have contacted your slip and fall lawyer at Frankl Kominsky. Doing so could possibly be detrimental to your case and may potentially reduce your compensation.
Discussing your slip and fall incident with an insurance company without an expert premises liability lawyer is only one of the mistakes you should avoid after your accident at a grocery store like Aldi. Other mishaps you may need to avoid include but are not limited to the following:
Admitting any fault of any kind;
Forgetting to take photos of the hazard and surrounding areas that caused your debilitating injury;
Failing to report the accident to the store manager;
Failing to obtain a copy of the incident report;
Not seeking medical attention immediately;
Not following your doctor's instructions;
Delaying your free consultation with a personal injury attorney at Frankl Kominsky;
Failing to tell the truth about your accident to your personal injury lawyer;
Posting anything at all about your slip and fall incident and injury on social media until after your claim has settled; and,
Agreeing to an out of court settlement without first discussing the offer with your Florida premises liability lawyer.
A victim of a slip and fall accident can potentially avoid the above mistakes and other errors by contacting a personal injury attorney at the earliest time possible.
Contact us to Discuss your Slip and Fall Incident in Ocala Today!
If you were seriously injured because of your ill-fated slip and fall accident in Ocala the last thing you may want to do is focus on legal affairs. But, under the 2018 Florida Statutes section 95.11 (3) (a) you only have two years from the date of the incident to file a lawsuit for your slip and fall case. Failing to meet this deadline will likely result in your case being dismissed with zero compensation. With this in mind it may be fundamental to your claim that you contact the attorneys at Frankl Kominsky as soon as your health is stabilized, doing so will allow our experienced team to try and gather key evidence that can otherwise be potentially be destroyed over time. Did you know that within hours your slip and fall evidence may be tarnished or even completely abolished? This evidence could potentially support your case and successfully help recover your financial losses.
Contact the attorneys at Frankl Kominsky for your free consultation
Our incredible team of Florida injury attorneys strive to provide you with experienced slip and fall legal advice. Call us at 352-800-8000, 24 hours a day, every day of the week. You can also schedule a call via our contact form. We want you to relax knowing that your Frankl Kominsky slip and fall lawyer will try to answer all your pressing questions promptly and accurately. Do not delay; speak with one of our concerned lawyers now.