Personal Injury Lawyer Serving Stuart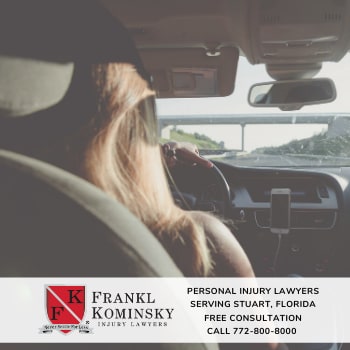 Stuart is one of the largest cities in the Martin County of Florida, and it is incredibly popular among tourists as it's considered to be one of the best small towns in Florida to vacation in. This is because of its close proximity to the Indian River Lagoon and St. Lucie River, where tourists can enjoy the sun, sand, and water. The city hosts only about 15,000 people, making it a quiet town for people who are not looking for the hustle and bustle of city life. Of the entire 8.5 sq. miles that the city occupies, 2.2 sq. miles is filled with water.
Stuart is still developing as a city, and with the low cost of living and housing, it is set to become one of the most popular ones in terms of habitation. With the construction of highways and better infrastructure, the number of car crashes and accidents has gone down by a wide margin, with only one fatal crash on the Dixie Highway in 2017. Another great thing about Stuart is that it has great hospitals and medical centers that treat cases such as these and other medical emergencies with the utmost dedication and take prompt action.
Non-fatal emergency room visits in Florida for the year 2018 have been reported to be around 27,000 approximately. Many injuries are easily treatable, while more severe ones might require complicated surgical procedures and can even result in lifelong disabilities.
All this has led to a boom in the population of Stuart, and with the population of the gorgeous little town rising, accidents are bound to happen.
Personal injuries can range from mild to severe. Whatever the severity of your injuries, the person responsible for causing you the pain, inconvenience, and trauma should be held accountable for the harm they have caused. If you have been involved in any sort of incident which caused you physical or emotional harm, due to the negligence of another party, you may be entitled to pursue a personal injury claim against the at-fault party.
With the right lawyer by your side, the process is smooth – from filing the lawsuit to claiming damages for the losses you have suffered. At Frankl Kominsky our personal injury attorneys are well-versed with the laws of Florida and have experience in filing personal injury claims and getting a fair amount of compensatory damages in return.
Types of Personal Injury Cases We Are Available to Handle
The most common personal injury cases that we have handled include:
Personal Injury Claims as a Result of Car/Auto-Related Accidents
Car accidents in an urban city are unavoidable. Whether caused by drunk driving or texting while driving, plenty of car accidents occur each day. While some drivers, passengers, and pedestrians escape with minor and inconsequential scratches and injuries, severe car crashes can cause a lot of harm, and even death if the injuries are grave enough.
Cars today are made to be more durable, and so the mortality rate from car accidents has gone down. But the impact of a car colliding with something can result in anything from superficial wounds to serious internal damage.
Auto accidents in Stuart are relatively fewer than in bigger cities, but as the population of the city keeps rising, so will the number of unfortunate accidents. If the accident is not your fault, i.e., the car crash is caused because of the negligence of another driver or individual, then you may be eligible to pursue a personal injury claim. You can seek damages for not only your bodily injuries but also for your damaged vehicle.
Car accidents can also be the result of malfunctions in your car, such as your brakes failing. In such cases, you may be able to bring a lawsuit against the car manufacturer and pursue damages for your injuries and vehicle.
Personal Injury Claims as a Result of Motorcycle Accidents
Similar to car accidents, motorcycle accidents can cause grave harm too if speed limits are not observed, or if the driver is distracted or negligent. Motorcycle accidents can hurt other motorcyclists, damage other vehicles on the road, and injure pedestrians.
A claim can be pursued against the motorcyclist claiming compensation for the damages to your body and vehicle in case you are involved in a motorcycle accident.
Slip and Fall Injuries
Slip and fall accidents are more common than you think. In fact, it is one of the leading causes of death. People who work at high altitudes can slip off scaffoldings and ladders, causing grave harm to themselves. If you were injured in a slip and fall at a grocery or department store, private property or home, an amusement park or a parking lot, you may have a claim for your injuries.
Bicycle and Pedestrian Accidents
Many people love to cycle around the city, but a little distraction or negligence on their part could end up hurting pedestrians or other cyclers on the streets. You may still pursue damages for any injuries that you suffer.
Bus Injuries
Buses are the most common form of public transport, and many people travel on them regularly. Passengers can get injured due to the rash driving of the driver, poor maintenance of the bus, or because of a bus accident that's the driver's fault. The transportation company may be held liable to pay for your injuries and other damages that you and other passengers suffered because of their recklessness and/or negligence.
Boat, Cruise, or Jet Ski Injuries
Stuart is popular for its rivers and ocean. As such, there are plenty of water sports and boating and jet skiing at the coasts, as people enjoy their time on the water. The chances of boat or jet ski accidents are thus higher in cities along the coastline. Passengers riding these watercraft can get injured due to lack of medical supplies on board, driving at reckless speeds, or malfunctions in the watercraft's motor or make.
Stuart Personal Injury Accidents: Most Common Injuries
Injuries from such accidents can vary in their nature and severity. Each case proceeds differently because of the range of injuries the plaintiff suffered. The most common injuries for accident cases are listed below.
Spinal Cord Injuries
Injuries to the spinal cord can occur in personal injury cases. Spinal cord injuries can range from mild to severe, with the worst ones leaving you paralyzed and permanently disabled. Others may need expensive corrective surgeries, heavy medication, and time to heal.
Spinal cord injuries are serious because damage to the spinal cord can affect everything from your sensory abilities to your physical abilities. These injuries can occur in vehicular accidents and also slip and fall incidents.
Neck Injuries
Falling at a certain angle or the impact of a vehicular accident can result in 'whiplash.' This is the name given to the category of injuries to the neck, often caused by car collisions. Neck injuries take extensive physical therapy to correct and are quite painful to deal with.
Burns
Burns, regardless of the degree, are extremely painful and can leave people permanently scarred and traumatized.
While first degree burns are surface-level and heal with medication and time, third or fourth-degree burns are much graver and might require further cosmetic surgeries.
Amputations
At times, an accident can cause such severe damage that there is no option but to amputate a limb to stop further damage from occurring. The victim is then permanently disabled as a result of this amputation.
Internal Organs Damage
Severe slip and fall accidents, accidents that involve heavy machinery, or serious car accidents can often result in internal organ damage, which is extremely dangerous and requires surgery to correct. The damage includes ruptured spleens, blunt force to the ribs, internal bleeding and punctured organs.
Other common injuries include:
Cuts, Scrapes, and Bruising
Head and Brain Injuries
Broken or Fractured Bones
Herniated Discs
Injuries to the Hip, Knee or Elbow
What Damages Can I Pursue in a Personal Injury Accident?
Medical Expenses as a Result of the Accident
Treating injuries is costly, especially if the injuries are more than just surface level. If corrective surgeries are involved, the cost of treatment might be way more than what a lot of people can afford. The damages recovered must, at the very least, be able to cover the medical expenses of the plaintiff.
Therapy and Rehabilitation
Recovering from a personal injury isn't as simple as a couple of hospital visits. It might involve months of physical therapy and rehabilitation to get the victim used to living with the injuries or overcoming them. The accident might have also caused some serious emotional trauma that might also ideally require psychological therapy.
Vehicle or Home Modifications to Accommodate a Disability
If the accident has left the victim with permanent disabilities or mobility issues, some home modifications, such as wheelchair ramps and widened doorways, might also be required. This serves to add to the expenses that the plaintiff has to bear.
Current and Future Lost Wages and Earning Capacity
The sort of injuries you sustain will define how long it takes for you to get back to your normal life. Some injuries and the consequent surgeries might keep you limited to a hospital bed for months, and not allow you to work.
Some injuries might not allow the plaintiff to ever be able to work in the same capacity ever again, and thus, they need to compensate for the income they would have brought in the future as well, had the accident not made them lose the ability to work.
Pain and Suffering
The event that left you with physical injuries might also have caused emotional scars. Being involved in an accident can be traumatic and can cause emotional and physical harm. Though you can't estimate a value for this kind of suffering, the damages are a way to compensate for the pain and suffering you are going through.
Property Damage
The accident that caused your bodily injuries might have also have done more than just harm you; it could also have damaged your personal property, such as your car. Though everything is secondary to your health and safety, you can demand compensation to repair or replace your car or other property that got damaged in the event.
What To Do and What Not To Do After An Injury
We understand that the events immediately after an accident are confusing and blurry, but you need to collect whatever clarity of mind you have and think about what will help you and your case later.
Do: Get Medical Help Immediately
The first thing you need to do if you are involved in an accident or an unfortunate situation is to go to the nearest hospital, such as the Cleveland Clinic Martin Health. Even if you think you are unharmed, you need to get a proper medical exam done.
Some injuries are internal and might not show any symptoms for days, or even months, by which time the situation would have gotten worse. A thorough check-up by a doctor will rule out that the possibility of internal wounds that you might be unaware of. The medical check-up will not only ensure that you get the medical attention that you deserve on time but will also be useful as documentation for your claim.
The doctor can make an official report of all the injuries you have sustained and document them. This document will be presented in court and will be used to prove the extent of your injuries, which will allow you to claim damages accordingly. Also, keep a journal and document your injuries and pain as and when they come up.
Do: Report to the Police and Authorities
The next thing you need to do is report the incident immediately to the local authorities. The Stuart Police Department will make an accident report that you may acquire.
If you can, take pictures and videos of the scene of the accident, which might come in handy in the court proceedings. Collect any piece of evidence that you think is of importance or let the authorities know. Talk to other people present at the scene and take their statements about their account of the accident.
Do: Consult with an experienced accident attorney
The legal team at Frankl Kominsky have represented injured victims and fought for their right to compensation. Contact our office for guidance with the legal process of your personal injury claim.
The third thing you need to do is talk to a personal injury lawyer who is available to serve Stuart, and discuss the specifics of your case with them. The attorney can guide you with regard to the best course of action, help you with filing your claim, and try to explain what you should expect out of it.
Any personal injury attorney would advise you not to do anything that compromises your chances of success in court. With that in mind, here are some things you should not do after an accident.
Don't: Talk to Your Insurance Company
Do not give a recorded statement to the insurance company without first consulting with your personal injury attorney.
Don't: Negotiate without Your Lawyer Present
Do not try to negotiate a settlement offer without speaking to an injury lawyer, as this will make you seem like you're willing to settle for less than you probably deserve.
Don't: Neglect Your Injuries
Do not neglect your injuries or fail to seek medical treatment by a qualified doctor. Without proper documentation of your injuries, your case might not hold up in court.
Don't: Post About the Accident or Your Injury on Social Media
Do not post the information about the accident or your injury on Social Media. Anything you post might be used by the other party against you, so it's better to just keep the ordeal off social media.
Florida Statutes of Limitations: How Long Do You Have To File A Personal Injury Claim
The Florida Statute of Limitations section 95.11(3) (a) applies to plaintiffs suing in Florida on a civil action found in negligence and pursuing damages. The Statute of Limitations is basically the time window that victims have to file a lawsuit against the person (or persons) who caused them harm. After the Statute of Limitations expires, the court will likely refuse to hear your case and your lawsuit will be dismissed.
The Statute of Limitations differs slightly from state to state and for different classes of torts. According to the law of Florida, the plaintiff has a period of 4 years after the accident, to file a lawsuit against the other party. For a wrongful death lawsuit, the Statute of Limitations is 2 years from the date of death. If you exceed this time limit, the court will likely dismiss your lawsuit.
While there are some exceptions to the Statute of Limitations and courts may allow your lawsuit under some special circumstances, you will have to talk to your lawyer about whether your case qualifies as an exception to the rule:
The Discovery Rule: Oftentimes, after an accident, you don't immediately find out about the presence or extent of your injuries. In such cases, the Statute of Limitations does not apply when the accident happened; rather, when it starts when the injuries that were sustained as a result of the accident become apparent to the victim. A medical report might be needed as proof to show that the discovery of the injuries occurred months after the accident.
The Statute of Limitations is also extended for people who did not live in the same state for a while after the accident. If the person left the state for six months, upon arrival, his statute of limitations for filing a lawsuit would be prolonged for the duration that he was out of the city.
If the victim served in the military and needs to leave for a while, the exception to the personal injury claim can be altered, much like the leeway given where the victim was away from the state for a while.
Ask Attorney Steven Frankl: After an accident, are there alternatives to going to court?Benefits of Hiring a Personal Injury Lawyer
If you or a loved one is injured as a result of the negligence or recklessness of another party, your first priority should be to seek medical care and focus on your recovery. The claims process can be frustrating and could cause the added stress of dealing with property damage, gathering your medical records, and lost wages.
At Frankl Kominsky, our legal team will try to help relieve your stress by starting a claim for your injuries and property damage, setting up a car rental, gathering medical records, and requesting police reports to build a strong claim against the at-fault party.
If one is injured in an accident, the at-fault party's insurance company may try to reach out for a recorded statement or may try to hjkoffer a quick and easy settlement without offering to cover medical treatment, lost wages, or property damage.
Start Your Free Personal Injury Consultation Today
Frankl Kominsky is a full-service personal injury firm in South Florida dedicated to providing reliable legal representation to personal injury victims. We are committed to helping you piece your life back together and heal from the trauma of a personal injury.
Our personal injury attorneys serve clients in Stuart, and throughout Martin County. We can try to help you recover fair compensation for your injuries. Schedule a free no-obligation consultation today. We offer you a contingency fee basis.
Our legal team can be reached easily by phone at 772-742-1204. You can also fill out our free case evaluation form if you want to book an appointment with us.