Truvada Lawsuit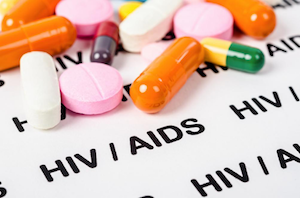 Truvada, manufactured by Gilead Sciences Inc., was prescribed to over 9 million unaffected individuals worldwide, who are in close proximity or engage in sexual activities with HIV-infected patients.
Truvada has been found to cause severe damage to the kidneys and bones, leading to osteoporosis and renal impairment and failure.
Gilead Sciences Inc. has been facing numerous personal injury and class-action lawsuits for misleading marketing and keeping a safer alternative, known as a TAF-drug hidden so as to make millions off Truvada sales and secure their futures market.
Suffering from the side-effects of Truvada makes one entitled to file a Truvada lawsuit.
So far, 41 patients from 12 states, who were prescribed Truvada as PrEP, have filed a lawsuit against Gilead Science Inc.
Truvada, often advertised as the 'miracle drug,' is an orally-administered medication used for the prevention of HIV-1. It is a combination medicine that contains Emtricitabine (or FTC) and Tenofovir Disoproxil Fumarate (or TDF) and belongs to the class of drugs called nucleoside reverse transcriptase inhibitors (NRTIs), an essential part of HAART (highly active antiretroviral therapy) treatment.
Truvada is not a cure for HIV-1 patients; instead, it helps reduce the risk of HIV infection in people who have not yet contracted the disease. Both the primary ingredients can slow down the spread of the virus in the body.
Truvada was launched by Gilead Sciences Inc. The California-based biotechnology company is responsible for the development and commercialization of drugs after conducting satisfactory research work.
The company mainly focuses on antiviral drugs used to treat HIV and Hepatitis. In 2012, the U.S. Food and Drug Administration (FDA) approved Truvada, and it was prescribed to unaffected individuals who are in close proximity or engage in sexual activities with HIV-infected patients.
It is supplied in the form of pills which a person should take once every day as a part of the Pre-Exposure Prophylaxis (PrEP) strategy along with safe sex practices. The drug, when taken by patients tested positive for HIV-1, can slow the disease progression.
Truvada emerged as a one-of-a-kind drug and was prescribed to over 9 million people internationally, out of which 600,000 were Americans. However, as per the studies, Truvada has been found to cause severe damage to the kidneys and bones. Kidney failure and an increase in bone porosity leading to fractures is a major side-effect of this medicine.
In fact, one research showed that consumers who used Truvada experienced a 2% to 6% decrease in their bone mineral density or BMD in just a couple of years. This was followed by a study conducted by the University of California, San Francisco, in which 10,000 HIV+ Truvada users showed symptoms of proteinuria (protein imbalance in the urine), chronic renal impairment, poor kidney function, and kidney failure.
What's astonishing is the allegations that Gilead executives were aware of these severe long-term side-effects since the beginning and had already developed a safer alternative to the harmful Truvada (TDF). This alternative drug, called TenofovirAlafenamide (TAF), was available from Gilead since the early 2000s, but the company decided to halt its development until 2010.
According to the allegations, Gilead Sciences Inc. intentionally held TAF for later so that they can get Truvada FDA-approved before the patent would expire. It was a strategic delay to earn profits from a drug they knew wasn't safe and a selfish attempt to secure their current and future market.
HIV positive patients continued to use Truvada, and the doctors continued to prescribe it to them for a decade until TAF was released. This means that the side-effects could have been avoided altogether from day-one.
Another allegation on Gilead Sciences was substantiated on the basis of the multiple warning letters issued by the FDA to the company regarding their misleading marketing tactics in which they claimed that Truvada was completely safe to use. Keeping the kidney and bone risks associated with Truvada in secret led to Truvada personal injury and class-action lawsuits filed against the company.
How Does Truvada Work?
Truvada is a combination of nucleoside reverse transcriptase inhibitors or NRTIs. This medicine works by blocking an HIV enzyme called reverse transcriptase. Truvada's active ingredient Tenofovirdisoproxil fumarate (TDF) works against reverse transcriptase enzyme, which supports HIV in reverse transcription, a process by which the virus converts RNA into DNA and replicates itself in the host body. Thus, it prevents the spread of the disease in the body.
Truvada acts as a part of the HIV prevention strategy called pre-exposure prophylaxis (PrEP). PrEP refers to the technique in which unaffected individuals take anti-HIV drugs before interacting with HIV-positive patients and reduce the risk of catching the disease. The medicines create a barrier for the infection to establish in the body.
This drug is not prescribed for the treatment of other sexually transmitted diseases (STDs), and it certainly not a cure for HIV.
Conditions Treated with Truvada
Truvada has been FDA-approved as a prescription drug for the treatment and prevention of HIV. HIV stands for Human Immunodeficiency Virus, which leads to AIDS or Acquired Immunodeficiency Syndrome.
Once infected, there is no way to eliminate this virus from the body. This makes it a critical condition that can be dealt with via correct preventive measures.
The immune system of a human body is the key target of HIV. It attacks CD4 cells (T cells) and weakens the body's ability to act against most infections. Without proper treatment, the number of CD4 cells drops to a level where the patient is infected with a variety of other opportunistic conditions, including cancers. In the end, the person gets AIDS, which means the immune system will collapse, and the patient will die.
Since the disease is transmitted through bodily fluids, such as blood or semen, both the affected and unaffected individuals need to take necessary precautions.
Who Is At Risk?
Truvada, an antiretroviral drug with TDF, poses some risks to all of its users, including those diagnosed with HIV, their family members, and the unaffected sexual partners.
People using Truvada have reportedly developed several common side-effects such as abdominal pain, diarrhea, nausea, weight loss, headache, lightheadedness, depression, disturbed sleep patterns, skin rashes, and muscle and joint aches.
However, some major side-effects of Truvada, which were kept hidden initially, leading to injury lawsuits against Gilead Sciences, reduced bone density, bone fractures, impaired kidney function, and kidney failure. These complications have even resulted in deaths.
Osteoporosis and Bone Density Loss
Women and the elderly are generally at risk of developing osteoporosis. However, with Truvada intake, bone density can become dangerously low in much less time. As per a 2011 study, patients using Truvada were at a higher risk of fractures than those who didn't take it. Hence, people who have a history of bone density loss will experience these Truvada side-effects rapidly and more severely.
Renal Impairment and Failure
Truvada users complained of kidney-related conditions and problems. The use of the drug even led to kidney failure. This drug was found to increase the risk of chronic kidney disease and acute renal failure in its consumers.
It was found that Truvada is commonly used by people with an HIV-positive partner, sexually active gay and bisexual men, transgender people, and people with more than one sexual partner. Hence, they are at a greater risk of experiencing side-effects. Also, people of color and people with preexisting conditions may experience broken bones and kidney failure with Truvada. If you, too, have taken Truvada and experienced any of these complications, you may be eligible to be part of the Truvada lawsuit claims. You should consult with an attorney for guidance and advice in obtaining compensation for your physical and emotional loss.
History of Truvada Lawsuit
Gilead Sciences has held the throne of the leading TDF-based drug manufacturing company for many years. Since HIV is incurable to date, Gilead has continued to generate profits off its anti-HIV drugs. The company has generated profits worth $11 billion by selling Truvada just in 2017. While the company still enjoys huge sales, it has been reprimanded by the FDA through multiple warning letters and is currently facing the fire of various Truvada Lawsuits.
Gilead executives first received a warning from the FDA in March 2002. During a scientific conference, Gilead scientists claimed that the antiretroviral drugs, including Truvada, were not toxic or dangerous in any way. They established that the medicines were not in any way affecting the bones or kidneys of its users. These were downright lies since the warning label already stated these potential side-effects.
The next year, in July 2003, the company once again received a letter from FDA in which they were warned against downplaying the risks and misleading consumers and healthcare professionals about TDF-based Truvada. The company even kept the side-effects hidden during an AIDS conference where a number of people were in attendance.
The final clash between FDA and Gilead Science occurred in July 2014, in which the company was asked to remove a sponsored web link, which showed that Truvada as safe and risk-free medicine. Legal action was taken against the company, and the link was removed.
Gilead Sciences is also facing a severe backlash due to the allegation that they kept a safer alternative, known as a TAF-drug hidden so as to make millions off Truvada sales and secure their future market. Launching the safer TAF-drug would have saved millions of people from developing kidney and bone issues. National Truvada lawsuit claims have the potential to be consolidated as a Multi-District Litigation or MDL. In such litigation, each plaintiff is eligible for compensation for individual injuries and damages caused by the use of defective medicine.
Who Can File a Lawsuit Against Truvada?
You or anyone from your family may be eligible to bring a lawsuit against Truvada if you or they have suffered any of the following complications while taking Truvada:
Acute renal damage
Chronic kidney disease
Kidney Failure
Nephritic injuries associated with renal impairment
Fractures or broken bones
Osteoporosis
Osteopenia
Osteomalacia
Suffering from these side-effects of Truvada may make you entitled to file a Truvada lawsuit.
How Long Do I Have to File a Truvada Lawsuit?
If you feel you may have a claim, you should discuss the case and your eligibility for a possible Truvada drug lawsuit with a qualified injury attorney as soon as possible.
The Statute of Limitations will vary from state to state, however, we encourage you to contact our experienced injury attorneys for guidance and assistance. Filing the case within the specified time is important, or else your lawsuit will likely be dismissed and you will likely be barred from seeking compensation for damages from Gilead Science. Consider taking action as soon as possible.
How Many Lawsuits Have Been Filed Against the Manufacturer of Truvada?
41 patients from 12 states who were prescribed Truvada as PrEP have filed a lawsuit against Gilead Science Inc., the manufacturer of Truvada. These individuals have suffered bone or kidney damage because of the defective drug, even though the company had developed a drug that could replace Truvada and save them from these side-effects.
They claimed that the company is responsible for their losses because they were more inclined to make money than helping the patients by releasing tenofovir alafenamide (TAF)-based drugs. Also, these claims alleged that the company:
Did not take measures to correct the defect in the said medicine
Kept the safer alternative hidden in its laboratory
Adopted misleading marketing tactics to showcase TDF as a safe medicine
Intentionally lied about the side-effects of the medicine.
In May 2016, AHF filed a legal action in federal court to hold Gilead accountable for its misdeeds. This lawsuit is pending in the Federal Circuit Court of Appeals in Washington D.C. as Case No. 16-2475.
In April 2018, the following two Truvada lawsuits were filed in the Superior Court of the State of California for the County of Los Angeles:
A Personal Injury Action
Two California-based HIV patients with severe bone and kidney damage filed a personal injury action against Gilead. They claimed that the medicine lacked the ability to get absorbed readily and was prescribed in large doses. These doses were highly toxic and resulted in permanent and lethal kidney and bone damage. This situation could have been avoided with the TAF drug, which was criminally suppressed.
A Class-Action Lawsuit
Two other Californians diagnosed with HIV, along with bone and kidney damage, have filed a lawsuit against the manufacturers since they suffered the complications by ingesting Truvada from 2001 and were misled by Gilead's misinterpretations.
Hire a Personal Injury Lawyer to File a Truvada Lawsuit
HIV is a disease that drains you physically and emotionally. Anything making it worse deserves to be called out. If you or your family members have suffered any of the critical injuries detailed above because of the faulty medicine and have developed a permanent or chronic condition, it can easily be expected you should contact an attorney for guidance.
If you are wondering about whether or not you will be able to get a reasonable compensation with a Truvada lawsuit, it's time to pick up the phone and speak to our team of attorneys.
The legal team at Frankl & Kominsky will help you with your Truvada lawsuit and strive to get the compensation that would cover your medical expenses, lost wages, and the inevitable pain and suffering that comes with the disease.
We are here to help you. Our consultation is absolutely free of cost, risk, and obligation on your part. We offer a contingency based fee to our clients. Call us today at 855-955-1428.