Slip and Fall Lawyer Serving Belle Glade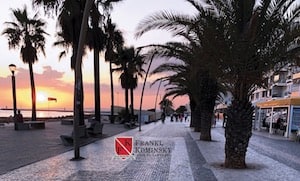 The quaint city of Belle Glade is located in Palm Beach County, Florida, and is home to roughly 20,000 residents. The community is known for Lake Okeechobee, the acreage used for agriculture, and is sometimes referred to as Muck City, in which Sugarcane grows.
A census taken in 2010 noted that the residents of Belle Glade ranged in ages 30 and older, and according to the Florida Health Department, adults 65 and older are most at risk for serious, even deadly injuries as a result of a slip, trip, stumble or fall accident.
A situation involving slipping and falling is a common experience for most of us, especially when we're children. Running and playing prior to developing our full sense of balance, our younger selves were certainly prone to accidents resulting in scraped knees, etc..
However, as adults, this type of experience can be rather startling and can carry with it a chance for some serious injury. This is why slip and fall lawyers serving Belle Glade can tell you that these accidents regularly result in doctor visits, physical therapy and in some cases, hospital stays As a matter of fact, a slip and fall injury can sometimes be life-changing injury.
Sometimes this type of event will occur through no fault of anyone. However, this is not always the case. Slip and falls may occur due to someone's negligence. If the negligence can be attributed to a property owner or manager, then it's important to know how to proceed, in order to try to get the compensation that you deserve.
Top 10 Common Causes of Slip and Fall Accidents in Florida
Slippery, Wet or Oily Substance
Objects or debris on the floor
Torn or loose carpeting or wiring
Broken, Uneven, or Chipped Tiles
Uneven Pavement or Concrete
Poor lighting or No Lighting
Crowded or Cluttered Sidewalks and walkways
Colliding with another person or solid object
Falling off a ladder, scaffolding, building, stairs
Broken, loose or missing guardrails
What are the laws that pertain to Belle Glade slip and fall accidents?
Should you decide to pursue a claim regarding your slip and fall accident, then firstly you need to know what the statute of limitations are when it comes to this type of negligence claim. Let us say, for example, that you slipped on an unmarked wet surface in a commercial building that resulted from a leaking vending machine that was known to be a problem by the building manager.
How Long Do I Have To File An Injury Claim After A Slip and Fall Accident
Well, if you wish to file a lawsuit, then you have only 2 years, from the time of the accident, in which to file your lawsuit. Of course, there are some exceptions, but this happens very rarely. This is according to Florida Statute section 95.11(3)(a). In a situation in which a death occurred, filing a wrongful death lawsuit has a time limit of just 2 years from the time of the accident. You can get more information on how to proceed by discussing these circumstances with a slip and fall accident attorney.
How Do I Prove Fault in a Slip and Fall Accident
Even though slip and fall instances occur all the time, occasionally, it's the property owner who is at fault. In those cases, negligence may be an issue. It's a fact that property owners are obligated, by law, to keep their property reasonably safe for those who are authorized to be on that property.
An example of this is stated in Florida statute 768.0755, which mandates that having "transitory foreign objects" laying on a walkway can become a liability issue and can make them responsible for an accident that they cause.
This makes it necessary for the owner or manager to immediately rectify the situation as soon as possible. Otherwise, they can be held accountable for an injury caused by the object. This, in turn, can create a situation in which they will have to compensate for damages such as past, present and future medical expenses, lost wages, lost benefits, and pain and suffering.
Florida Statutes Regarding Slip and Fall Accidents in Belle Glade
There are a number of statutes that pertain to slip and fall injury cases. Slip and fall lawyers serving Belle Glade often cite:
Florida Statute 768.0425 (1) relates to claiming damages in actions against contractors for the injuries sustained from negligence, malfeasance, or misfeasance.
Florida Statute 768.0755 (1) relates to Premises liability for transitory foreign substances in a commercial establishment.—
(1) If a person slips and falls on a transitory foreign substance in a business establishment, the injured person must prove that the business establishment had actual or constructive knowledge of the dangerous condition and should have taken action to remedy it.
Florida Statute 768.10 relates to pits and holes that should not be left open. It is not lawful for any company or individual to leave open any pit or other hole outside of an enclosure of a greater depth and breadth than 2 feet; provided, however, such pit or hole may be left open by enclosing the same with a fence or other enclosure
Is there the Comparative Negligence Rule and what does it mean?
Should you become the victim of a slip and fall accident situation, and you're filing a lawsuit, then you may encounter something called the "comparative negligence rule". This is a rule that states there is a possibility of the blame being assigned to more than a single party. An example of this might be a case in which you fell in a commercial establishment, but part of the reason for falling had to do with you being distracted by a cell phone call.
If the area in which you tripped or slipped was clearly designated as having "unsafe flooring" then the court may possibly assign blame to both you and the property owner. When this happens, the responsibility of any financial costs from the accident will be divided between the property owner and you.
The actual percentages of the responsibility will be determined based on the circumstances of the accident, itself. It should be noted that even if a claim is filed, then these types of circumstances will be taken into consideration when an offer is made to the injured party.
What should I do if I'm involved in a slip and fall injury accident?
Should you find yourself injured in a slip and fall accident, there is a list of steps that you may wish to take regarding this event. These steps are designed to ensure that no further harm is done and to protect your legal rights. These include:
Seek medical treatment for your injuries. You need to determine your physical state in order to know whether or not you need an ambulance to take you to the hospital. In any case, you'll want to call for help. You may go to the hospital emergency room or your own doctor's office. This is true even in situations where you feel okay. There are many different types of injuries that can "mask" themselves until a few hours or a day or two after the slip and fall incident. Also, make a follow-up appointment and keep all medical records, discharge papers and medical expense receipts in a single location at your home for quick future reference.
Nearby hospitals include: Lakeside Medical Center, Henry Regional Medical Center
Make sure to notify the property owner and manager about the accident. In a commercial building, if the actual building owner is not available, then make sure to inform the building manager. There should also be a written report and you should retain a copy of the report for your own records. If you are not being taken to the hospital by ambulance, don't leave the building without a copy of that report!
You should make sure to obtain the contact information and statements of any witnesses to your accident along with documenting each detail of your accident. Believe it or not, you should also keep the clothing and shoes that you had on, when the accident occurred. Keep them in a separate location in your home. You may not know this, but there have been many times in which these items have played a major role in a slip and fall court case.
Take photos or video of the scene of the accident. Be sure to include photos of any spilled liquid, uneven floor surfaces or any floor hazards which may have caused your slip and fall.
Refrain from discussing your accident on social media! In addition, you won't want to get into a discussion about the accident with the building owner's attorney or an insurance representative.
You will also wish to limit a discussion of the accident with the property manager or owner.
Refrain from giving a recorded statement to the property owner or their insurance representative.
Lastly, do not sign any documents or releases with the property owner or their insurance company.
Consult with experienced slip and fall lawyers serving Belle Glade Be aware that the first consultation with a slip and fall lawyer is free. Therefore, you have nothing to lose and you can gain some valuable information as to what to do next. Bringing a negligence claim and possible lawsuit against a property owner can turn out to be a very complicated undertaking. Contact the experienced attorneys at Frankl Kominsky for legal guidance.
See video: "I was injured on someone else's property. What should I do?"
Most Common Injuries Following A Slip and Fall Accident
There is a wide variety of slip-and-fall accident injuries that can be suffered in a slip and fall accident. These may include:
Minor/severe fractured bones
Back Injuries
Neck Injuries
Torn tendons and/or ligaments
Soft tissue injuries
Lacerations
Traumatic Brain injuries
As mentioned earlier, some of these injuries may not be evident at first. So it is important to seek medical care and treatment at the outset.
What Damages Can Be Recovered in a Slip and Fall Claim?
Of course, each situation is different when considering the types of damages that can result from a slip and fall accident case. The restitution that is received will depend directly on the damages sustained as well as how the fault of the accident is attributed.
Medical Expenses (past, present and future)
Full or Partial Disability
Lost job wages – both current and in the future
Pain and Suffering
Prescription costs
Other associated costs
Hire An Experienced Slip and Fall Injury Lawyer, Serving Belle Glade to Protect Your Rights
Property maintenance negligence can result in slip and falls or trip and falls, which may occur in Belle Glade at any given time. In addition, it's important to understand that while pits and holes are often a factor, there are also many times when this isn't the situation. There have been a number of cases in which spilled liquids, uneven surfaces and faulty steps and railings has resulted in severe and permanent injuries. Therefore, if you or a loved one are involved in a slip and fall accident that occurred on a private or commercial property, it is advised that you seek medical care and the advice of a slip and fall personal injury attorney.
Seeking the advice of an experienced personal injury attorney, serving Belle Glade, who can try to assist in receiving the best care and compensation that you rightfully deserve. Therefore, if you or a loved one are involved in a Belle Glade slip and fall accident, contact a Florida personal injury attorney.
Injured in a Slip and Fall? Start Your Free Consultation Today
Discuss your case with a Slip and Fall Personal Injury Attorney Serving Belle Glade Today! Turn to Frankl Kominsky for comprehensive legal guidance. Call 561-701-9992 or use our Contact Form to set up a free consultation.