Driving While Intoxicated Car Accident Lawyer Serving Palm Beach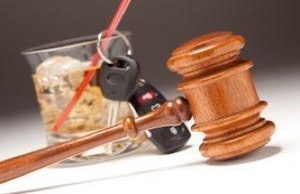 No matter where you happen to be in the U.S., it is illegal to drive if you are either drunk or intoxicated from drugs. Unfortunately, this does little to deter a significant number of individuals from driving while in this condition. As a result, there are a large number of motor vehicle accidents that continue to cause injury and suffering for those involved in a D.U.I. car crash. Those who are victims of intoxicated drivers are entitled to seek damages in such a situation.
Are You the Victim of a Car Crash Involving Alcohol or Drugs?
Unfortunately, being involved in a D.U.I. car crash is not a rare occurrence. Finding yourself in the middle of a car accident scenario can be a confusing and traumatic experience. You can easily find yourself in a situation in which you are unsure of what you need to do in order to try and obtain the proper compensation to which you are rightfully entitled.
In Florida alone, alcohol was a confirmed or suspected factor in approximately 17,200 motorist accidents, as reported by the Florida Department of Highway Safety and Motor Vehicles in 2012. Out of those, approximately 12,000 injuries were reported with 805 of those accidents resulting in fatalities that cost the lives of 877 people. In addition, drugs were a factor in 1,798 collisions.
In Florida, an individual is considered guilty of a DUI offense if that person is driving or in actual control of a vehicle while the person is under the influence of alcohol or any chemical substance detailed in s. 877.111. This also includes substances that are controlled under chapter 893 in which the individual's normal faculties have been impaired.
This includes a situation in which the driver has a blood-alcohol level of 0.08 grams of alcohol per 100 milliliters of blood or higher. This also pertains to a person having a breath-alcohol level of 0.08 or more grams of alcohol per 210 liters of breath.
What Can You do in a Situation That Involves Driving While Intoxicated Car Accidents?
If you have been injured in a car accident in Palm Beach, where the responsible motorist was under the influence of alcohol or drugs, you may decide to file a personal injury suit against the motorist. When it comes to car crash cases, you would usually need to show the negligence of the other motorist. This means that you would want to show that the defendant breached their duty to exercise reasonable care. As a result of this, you have sustained injuries that have caused you to incur damages.
But, in a driving while intoxicated car accidents case, you may not have to show all of these factors. Here, you may only need to show negligence per se.
Types of Injuries Sustained From DUI Accidents
When it comes to injuries sustained from driving while intoxicated car accidents, there are quite a few varieties that can be listed. These may include:
Broken bones of any type. Some of these injuries, especially those that involve smaller bones, may not be initially apparent. This is why it's important to obtain a medical evaluation as soon as possible.

Spinal injuries can range from mild to severe. If left untreated, even mild injuries can eventually lead to more severe instances in which mobility may be compromised.

Soft tissue injuries can involve any of the muscle groups, ligaments and/or tendons. A car crash can result in the stretching of these tissues, which can lead to an ever-increasing source of pain and restricted mobility.

Burn injuries can exist in many different severities – from mild first degree burns all the way to life-threatening or fatal third degree burns. Burns can require extensive medical car that involves skin grafts and can result in severe scarring.

Neck and back injuries can be hidden until a day or two (or longer) after the car crash. Injuries such as; strains, sprains, damaged spinal cord, herniated disc and whiplash can first manifest as a minor pain. However, over time, these pains can evolve into far more serious injuries that can lead to limited mobility or even paralysis, if not treated quickly.

Brain and head injuries can share the same characteristics of neck and back injuries insofar as they may not be immediately apparent. While facial disfigurement may require obvious plastic surgery, other injuries such as; skull fractures, internal bleeding and concussions may lead to severe medical concerns (including fatalities) as time goes by.
One thing that you may have noticed regarding these injuries is the possibility that a seemingly mild or even undetected injury can evolve into something that is much worse. This is the primary reason why you need to visit a doctor even in situations that may seem of little importance, such as a minor twinge or muscle soreness.
Are There any Other Options Available When It Comes to Collecting DUI Car Crash Damages?
In addition to filing a lawsuit against the intoxicated driver who caused the accident, there are occasions in which a Florida negligence claim may be filed against an establishment that served alcohol to the defendant. Drinking establishments are usually not considered responsible for an intoxicated driver's actions. However, there are two instances in which an establishment may be considered liable for DUI accidents.
These consist of cases in which the alcohol serving establishment understood that the defendant was a habitual drinker or if the defendant was under the age of 21. However, this generally does not include cases in which an establishment has served alcohol to an individual who already appears intoxicated. It also does not include situations in which a social host has served alcohol to someone who already appears intoxicated or is known to be "habitually addicted" to alcohol. However, a social host can face charges for serving alcohol to a minor (under the age of 21) under Florida statute 561.11.
The Florida Statutes section 768.125 specifically states:
"A person who sells or furnishes alcoholic beverages to a person of lawful drinking age shall not thereby become liable for injury or damage caused by or resulting from the intoxication of such person, except that a person who willfully and unlawfully sells or furnishes alcoholic beverages to a person who is not of lawful drinking age or who knowingly serves a person habitually addicted to the use of any or all alcoholic beverages may become liable for injury or damage caused by or resulting from the intoxication of such minor or person".
This is commonly known as the Florida Dram Shop Law. The name originates from the 18th century in which alcohol was measured in units known as "drams". The Florida dram shop law was enacted back in 1980.
In accordance with the statute's exception, there are cases in which it has been determined that a bar who possibly "over-served" someone who was obviously too drunk to drive. This may provide a course of action for the drunk-driving victim to seek damages against the bar that served the alcohol. This cause of action may be pursued by the injured parties themselves or possibly by families who have lost a loved one through a DUI fatality.
Compensatory and Punitive Damages
In cases involving general negligence, the injured party may try to seek compensatory damages. In cases of Palm Beach car accidents, where the responsible motorist was driving under the influence of alcohol or drugs, these damages, as the name implies, are designed to 'compensate' the victim. This means that the damages endeavor to place the victim in a situation in which the actual car crash had never happened. One common example of these types of damages is when money is recovered from the (at-fault) driver's auto insurance policy in order to pay for their medical bills that were incurred from the drunk-driving car accident.
Florida law also may allow for punitive damages in addition to compensatory damages.
Punitive Damages in Palm Beach Driving While Intoxicated Car Accidents
Any DUI crash victim can pursue compensatory damages. However, they may need to granted "special permission" given by the court (before the trial) in order to pursue punitive damages. Under Florida Statute 768.72, no claim for punitive damages is allowed, unless reasonable showing is presented, which would establish a reasonable foundation for them.
The reason for this statute has to do with avoiding frivolous claims that would force a defendant to use/obtain additional resources in order to fight against them, even if they are obviously baseless. However, even if a judge has decided to allow a plaintiff to seek punitive damages, a jury will ultimately decide whether or not the punitive damages are reasonable.
The Florida Supreme Court will usually instruct the jury that punitive damages can be allowed in situations where, by greater weight of evidence, they find conduct that:
Showed reckless indifference to the rights of others to a degree that is equivalent to an intentional rights violation.
Showed a wanton or reckless lack of care that is equivalent to disregarding public welfare.
Conscious indifference to the consequences that was shown by the defendant's entire lack of care.
Reckless disregard for life and safety that was shown by a gross and flagrant lack of care.
In addition, Florida Statute 768.736 established that pursuing punitive damages in a DUI case falls under the "greater weight of evidence" standard. This is less stringent than the "clear and convincing evidence" standard. Therefore, laws that would limit other types of punitive damage recovery that would not be allowed in other negligence cases don't apply to victims of DUI cases.
The Bottom Line
It's obvious that DUI accidents can easily be avoided by making the right and diligent decisions while consuming intoxicants. For example, this is most effectively done through the prior planning of an outing that will entail alcohol consumption. Having a "designated driver" (one who remains sober) in a group of friends is a common way to avoid Palm Beach driving while intoxicated car accidents. Other strategies can include reserving a taxi cab ride home or even asking the bar establishment to arrange a ride for you, should you be consuming alcohol.
When it comes to drinking establishments, it is imperative that IDs are diligently checked in order to avoid serving alcohol to those who are underage. Also, if a server is convinced that a person is too intoxicated to drive, they can request that the management suggest an alternate means of transportation for that patron. And they can certainly refuse to continue serving alcohol to that customer. By the way, the old cliché of having a drunk person consume some coffee does no good at all. It will only produce a wide-awake drunk!
Enlist a Palm Beach Injury Lawyer to Protect Your Rights
Deaths and injuries from driving while intoxicated decisions can be the result of catastrophic car crashes, which can occur at any time. In addition, understand that while high speeds are often a factor, there are also many times when this is not the case. There have been many cases in which a particularly low speed car crash has resulted in an injury that has eventually led to a death. These injuries can include brain damage, burns and various internal injuries. Therefore, even in cases that involve a low speed car crash injury, it is wise to seek medical care and the advice of a car accident personal injury attorney.
All-in-all, it's important to seek the advice of a personal injury attorney, in order to try to receive the best care and compensation that you rightfully deserve. Therefore, when you or a loved one are involved in a Palm Beach DUI car accident, contact a Florida personal injury attorney.
Also, in the case of the death of a loved one, discuss your case with a Car Accident Personal Injury Attorney Serving Palm Beach Today! Turn to Frankl Kominsky for comprehensive legal guidance. Call (561) 800-8000 or use our Contact Form to set up a free consultation.