Work Injury Lawyer Serving Jupiter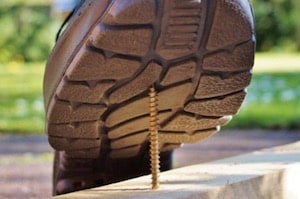 An injury in the workplace is a common occurrence in the U.S. In Jupiter, Florida, the growth that pertains to population and the activity in the job market amounts to an increase in work-related accidents. As a result the need for work injury lawyers serving Jupiter has increased over the years.
What are Some of the Most Frequent Workplace Safety Violations?
The federal Occupational Safety and Health Administration (OSHA) reported the top workplace safety standards violations for 2018, which included:
In Jupiter, workers that have been injured on the job are covered by the Florida Statutes 440-the Workers' Compensation Law. This law was put into place in order to ensure that someone who was injured on the job received fair compensation in order to pay medical bills and to sustain them and their families in case of a job-related injury. Unfortunately, while these provisions have been put into place to assist injured workers, insurance companies and employers are known to deny injury claims on a continual basis. This leaves the injured workers without the ability to work and without the ability to pay for necessary expenses. When this occurs, it may be time to seek the assistance of a work injury lawyer.
The Type of Workplace Accidents That We are Available to Handle
When it comes to the type of work-related accidents we are available to handle, it can be said that we are available to handle the entire range of on-the-job accidental injuries that may occur, for example, on a construction site. There, you may find a serious accident that has come about as the result of a fall off of scaffolding or a defective ladder. In other types of jobs, you may see a serious burn injury or an entanglement from a piece of machinery that lacks the proper protective guards. Slip and fall accidents are also common, as a result of unmarked areas that have had liquids spilled on the floors. You may also see harmful chemicals and toxic substances that have been stored out in the open or in unmarked containers. Faulty wiring may also result in employee electrocution. Our work jury attorneys who serve Jupiter are available to handle every type of standard work-related accident or injury that can stem from construction vehicle accidents to workplace violence.
What are Some of the Most Dangerous Occupations in the Job Market?
While nearly every job can carry with it some form of potential hazard that could lead to an injury, certain types of jobs are exceptionally dangerous due to their very nature. Some of these jobs include:
Fishers and related fishing workers – This is considered to be one of the most dangerous jobs in the world. In 2017, this occupation had the highest number of fatalities (100 per 100,000 workers) due to remote working locations with no nearby medical facilities. There is also the possibility of drowning and working in extremely bad weather conditions.
Roofers – From heat-related illnesses from working out in the hot sun to the dangers of slipping and falling, roofers also have a high percentage of injuries amongst its workers. In 2017, this job had a fatality rate of 45.2 per 100,000 employees.
Structural Iron and Steel workers – Due to working at great heights when performing installations on tall buildings, a fall can lead to a serious injury of fatality. This is why over one percent of injuries in this occupation are fatal. With 1,294 total injuries in 2017, the sheer number of accidents makes this an exceptionally dangerous occupation.
Drivers/Sales workers and Truck Drivers – These jobs require an extensive amount of time on the road, which can lead to a large number of commercial vehicle accidents. In 2017, there were 987 fatal injuries and 77,470 nonfatal injuries suffered by those in this type of work.
Construction Workers – It's common for construction workers to perform their work at great heights and on hard to navigate scaffolding. Because of this, slipping and falling causes about one-third of construction worker deaths. There is also the danger of working with heavy equipment, which caused about one-fifth of construction worker deaths in 2017. The total amount of fatal injuries in 2017 was 259 along with 21,760 non-fatal injuries.
Other job market careers that experience a high level of both fatal and non-fatal injuries are:
Landscaping, Groundskeepers
Electrical and Installers
Agricultural Workers like farmers
First-line supervisors of construction trades and extraction workers
Laborers, Maintenance, and Contractors
Mechanics, Installers, Repairers, etc
Taxi, Lyft, Uber Drivers and Chauffeurs
Warehouse, Grocery Store Workers (like Inventory, Delivery, Deli or Meat department)
Source: USA Today/Money
See video regarding: Being injured while working on a large construction project in Florida
Florida Workers' Compensation
All employers who employ four or more workers are required by law to have Workers' Compensation. In Florida, this coverage is considered "no-fault", therefore employee negligence isn't considered when a claim is made. Yet, this regularly hasn't kept employers from attempting to avoid paying benefits by maintaining that the employee has faked their injury, their condition was preexisting or that the injury happened outside the area of employment.
Some common workplace injuries include:
Neck, back, shoulder and knee injuries
Head trauma injuries
Neurological injuries
Spinal cord injuries
Paraplegia and quadriplegia
Repetitive stress injuries/carpal tunnel
Hand and feet injuries
Vision and hearing loss
Work-related heart attack or stroke
Psychiatric injuries
Chemical burns
What are the Types of Florida Workers' Compensation Benefits?
The severity of the illness or injury will determine the type/amount of the worker's compensation that will be awarded. For an award to be made, however, the injury must be a physical illness or injury. For example, according to Florida Statutes 440.093, nervous or mental injuries do not qualify for worker's compensation unless a strong link can be made between a physical injury and the mental/nervous condition can be established.
The Bureau of Labor Statistics reports that fractures, sprains and cuts account for the greatest amount of non-fatal injuries. Other common forms of injuries claimed are those injuries that are tied to overuse of body parts. These include injuries such as carpal tunnel syndrome. Here, we have a condition that may require; surgery, recovery time and may even affect one's ability to continue on in their current career. Usually, benefits are determined according to a set compensation schedule. This will typically equate to two-thirds of the employee's average weekly pay (up to a set amount). Other forms of workman's benefits that might apply to a workplace include:
According to the Bureau of Labor Statistics, the most common non-fatal injuries reported are cuts, sprains, and fractures. Overuse injuries, or repetitive strain injuries (RSIs), such as carpal tunnel syndrome, are also very common and can necessitate costly surgeries, recovery time, and even career changes late in life. Typically, medical and disability benefits are paid according to a set compensation schedule, and the benefits check should be two-thirds of your average weekly wage up to a set amount. Other types of disability benefits that may apply to your workplace injury include:
Permanent disability benefits — This applies to workers who are permanently disabled, but can still perform certain work functions.
Disability income benefits — Social Security Disability benefits apply to those workers whose injuries are expected to last over a year and will prevent them from obtaining the work that they previously did or find new work.
Supplemental benefits — These benefits may be paid if your injuries are severe and are provided by the employer.
Permanent total benefits — These benefits are designed to assist those who have been severely injured and will not be able to work in the future.
Death benefits — Death benefits are designed to pay for funeral expenses, financial support for dependants, and educational funds for the deceased's spouse. Applying for these types of benefits can be an exceptionally complicated task.
In any case, when filing for worker's benefits it can be a good idea to have the assistance of an experienced work injury lawyer. This can help you in cases of complicated legal requirements and cases in which employers are trying to avoid paying benefits.
How do I File a Florida Workers' Compensation Claim?
If you are injured on the job, Florida law states that you have 30 days from the date of the accident in which to report the injury to your employer. Then, your employer is required to contact their insurance company and report the injury within the next week. If these steps are taken correctly, then the employee will have up to 2 years in order to file a workman's compensation claim. Once your employer has reported the accident to their insurance provider, then you should soon receive a call from then with more information as to how to continue with your follow-up.
Once you have been injured, it is most important that you immediately seek out an independent medical examination (IME) by an approved medical provider. The evaluation that you'll be given will have a major effect on the type of worker's benefits that you can be eligible for. An approved medical provider is one that is authorized by your employer's insurance company. However, in the case of a severe injury, you should go immediately to the hospital without worrying if the medical provider is approved or not. But, even if your injuries are severe, you should contact your employer and let them know what has happened. This way, they are more likely to assist your through the process.
What Medical Costs Will Workers' Compensation pay for?
Worker's compensation is designed to cover; medical, hospital and dental costs. This will also include doctor-ordered medical supplies and medication prescriptions. It's very important to remember to keep all of your medical-related appointments or your benefits may stop! It's also possible to be paid gas mileage for travelling to your appointments, so keep accurate records of your expenses and make sure to save all of your medical receipts.
Contact an Experienced Personal Injury Lawyer to Protect Your Rights
A Florida work-related accident can result in severe and permanent injuries. This can happen as the result of negligent behavior, which may occur in Jupiter at any given time. In addition, it's important to understand that while unavoidable accidents are often the situation, there are also many times when this isn't the situation. There are work-related accidents that are also the result of a lack of proper safety precautions that were not put into place, a lack of proper training and other forms of negligence that have eventually resulted in an injury that may even have eventually led to a person's death. The injuries involved may include; brain damage, broken bones, lost limbs and various internal organ injuries. Without proper treatments, even seemingly minor injuries can eventually become life-threatening. Therefore, if you are involved in an accident, while on the job, it is advised that you seek medical care and the advice of a work injury attorney.
Also, in the case of the death of a loved one, you may also want to discuss your case with a Work Injury Lawyer Serving Jupiter Today! Turn to Frankl Kominsky for comprehensive legal guidance with 75 Million Won in Accident & Injury Settlements, 40+ Years Combined Legal Experience, Over 6,000 Clients and families represented. Call 561-800-8000 or use our Contact Form to set up a free consultation.