Slip and Fall at Costco Supermarket in Lake Worth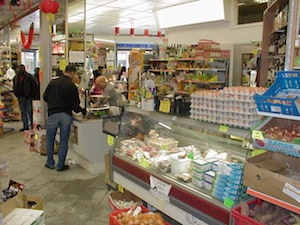 If any of the over 35,000 Lake Worth residents wish to shop at Costco Warehouse, all they have to do is make the short drive to Lantana, Florida, and visit that Costco located on Lantana Road, just off I-95. The exclusive members-only supermarket is a top choice for many South Floridians who want to combine their bulk grocery shopping with jewelry, electronic, or other shopping. All Costco locations stock a variety of bulk grocery items, and also have an in-house pharmacy, a large electronics selection, as well as home goods and clothing. Many Lake Worth residents choose Costco for the excellent meat and seafood department, while others choose it for the in-house bakery and cafes. The Lantana Costco Supermarket also offers a gas station, pharmacy, and vision center, which many residents also take advantage of during their trips to the warehouse. The great prices on bulk goods combined with the interesting items not readily available at other traditional grocery stores are just a few reasons Lake Worth residents choose to shop in Costco Warehouse.
The bustling atmosphere and large product selection at a supermarket such as Costco may also have a downside, however. The warehouse-atmosphere in a store such as Costco can translate into dangers for shoppers who can trip or slip and fall on spilled products, poorly-placed displays, or other hazards. If you slip and fall while at the Costco in Lake Worth or at another warehouse store, the lawyers at Frankl Kominsky can try to help you recoup costs and other losses stemming from the injury.
Slip and Falls are Serious Business
Slip or trip and fall accidents should be taken seriously by everyone involved. Unfortunately, these incidents can often result in serious injuries sustained by the victim, as well as lost wages and expensive medical bills. According to the National Safety Council, slip and fall accidents are the cause behind about 12%, or about 1 million, of the Nation's emergency room visits each year. The most common injury from a slip or trip and fall accident is a bone fracture. Medical professionals report that about 5% of the victims involved in slip or trip and fall accidents suffer from a fracture of one or more bones. There are a number of other injuries that can happen as the result of a slip and fall accident, including brain trauma and spinal injury. Older shoppers who suffer a slip and fall are even more likely to suffer a serious bone break, potentially including hip fractures or pelvic fractures, which can require long convalescence. Regrettably, sometimes slip and fall accidents can even be fatal, particularly when head and neck trauma is involved. The National Safety Council also reports that slip or trip and fall incidents are the third highest cause for unintentional deaths within America.
Don't Wait- Get Help Now
Victims of slip or trip and fall accidents know that these situations are serious and can be expensive. They may have mounting medical bills as well as time lost from work due to the injury or because of physical therapy or other medical requirements. Some victims suffer permanent injuries with long term implications. Trying to recover damages while also healing from a slip and fall accident can be simply too much for a victim to handle on their own.
Our personal injury attorneys at Frankl Kominsky are available to assist you with your slip and fall claim and try to help you get the compensation you deserve. Frankl Kominsky's legal professionals serve clients throughout South Florida, and are fluent in Spanish and Creole. For a free consultation, call us today at (561) 708-5483​or fill out our online form.