Motorcycle Accident Lawyer Serving Gainesville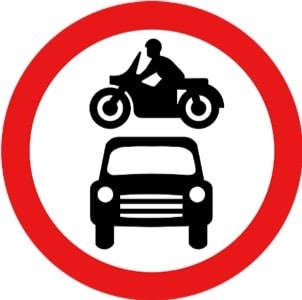 Even at slow speeds, a motorcycle wreck can result in disabling injuries that affect your relationships, career path, and enjoyment in life. The lawyers at Frankl Kominsky understand how difficult it can be to cope in the aftermath of a motorcycle crash and are available to handle your Gainesville Motorcycle Accident Claim. We are here to try to help you and your family fight for the compensation you need to regain your financial stability.
Our personal injury attorneys have won more than $100 million in combined settlements on behalf of our clients. With decades of combined experience, we are available to try to help you pursue the maximum compensation. Call our law office today at 352-269-5979 for a free initial consultation.
We Are Available 24 Hours a Day, 7 Days a Week
A motorcycle wreck can happen at any time. At Frankl Kominsky, we know how confusing and stressful the aftermath of a serious accident can be. Our law firm is available 24 hours a day, 7 days a week to provide legal guidance.
There are critical steps you must take after a motorcycle wreck to increase your chance of recovering fair compensation. Those steps include:
Contact the police so an officer can create a crash report;
Take pictures of the accident scene and injuries;
Record witnesses' contact information;
Write down the contact information and insurance details of all motorists involved;
Visit a physician for a medical evaluation; and
Contact an accident attorney serving Gainesville to discuss your case.
Our legal team is here to guide you through every step of the claims process. Call us today at 352-269-5979 for a free case assessment.
Types of Cases Our Motorcycle Accident Lawyers are prepared to Handle
Choosing an attorney is an important decision that should not be taken lightly. Besides having exceptional credentials and positive reviews from past clients, your lawyer should have an extensive background handling cases like yours.
The lawyers at Frankl Kominsky are ready to assist you with your Gainesville motorcycle accident claim. We are available to handle your personal injury and wrongful death claims arising from:
Rear-end motorcycle accidents;
Motorcycle accidents involving drunk or distracted drivers;
Motorcycle accidents involving drivers who were speeding;
Motorcycle accidents involving riders who were not wearing helmets;
Motorcycle accidents involving unsafe lane changes; and
Who Is Liable for My Damages?
In the vast majority of motorcycle accident cases, the liable party may be a driver involved in the collision. This is because most auto wrecks are caused by driver errors such as speeding, unsafe lane changes, drunk driving, and distracted driving.
In some cases, though, multiple parties share fault. It is also possible that a person or entity other than a driver is liable for your damages.
To determine liability, the accident attorneys at Frankl Kominsky will investigate your Gainesville motocycle crash to try to uncover its cause. We will review police reports, photos and videos, and toxicology reports. We will interview eyewitnesses. If necessary, we will consult auto parts experts, engineers, and accident reconstruction experts.
We Will Try To Help You Gather Evidence You Might Have Overlooked
There are numerous benefits of seeking legal counsel. One such benefit is your attorney can try to assist you with the evidence you may need to prove negligence, liability, and your damages. Much of this evidence may be difficult to gather, or it may disappear over time.
For instance, if you were hit by a commercial truck, the vehicle's black box data might contain valuable recordings that could be used to prove an Hours of Service violation, speeding infraction, or other negligent behavior. If a defective auto part contributed to your crash, our lawyers can review records of past accidents involving the same auto part to strengthen your case. If the at-fault driver was using a cell phone, we can help you access records from his or her cell phone service provider.
The success of your claim may ultimately depend on the strength of your evidence. The attorneys at Frankl Kominsky are ready to investigate your case to gather all available evidence that may be used during settlement negotiations and any litigation that may follow.
Discuss Your Case with An Attorney Serving Gainesville Today!
Our lawyers are here to answer your questions and provide reliable legal guidance. Call us today at 352-269-5979 or use our Contact Form to set up a free case evaluation.