Motorcycle Accident Lawyer Serving Lake Worth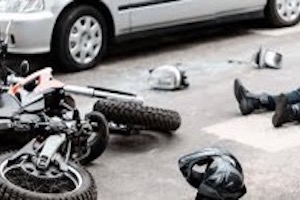 The quaint city of Lake Worth is located in Palm Beach County just north of Lantana and east of Greenacres. According to a Census taken in 2010, the city is home to over 34,000 residents including many retirees and snowbirds.
Many commuters and motorcyclists use major highways such as Federal Highway and I-95 to travel between neighboring cities like Boynton and West Palm Beach. In fact, a recent article by WPTV lists I-95 and 6th Ave and 1-95 and 10th Ave of the most dangerous intersections in Palm Beach County.
There are a good number of us who have no idea just how many accidents involving motorcycles occur on our local highways. When questioning a Lake Worth resident as to the actual number of these types of crashes in their area, it's most likely that they would give you a number that was far less than the actual one. But a motorcycle accident lawyer serving Lake Worth might tell you a different story.
The large number of motorcycle accidents that abound in the area may be the result of several different factors. First of all, Lake Worth is known for its beautiful weather that supports motorcycle riding all throughout the year. Because of this, you'll find a large number of people who use motorcycles for their regular transportation and recreation. While this is a benefit for those who enjoy motorcycle riding, there is also a downside to this situation.
As we just mentioned, the number of motorcycle accidents can be unusually high in Lake Worth. This situation comes about not just from the residents who ride in the area, but visitors as well. The great weather conditions in Lake Worth also tend to attract those who are unfamiliar with the local roadways and that, too, can account for additional motorcycle accident potential. With just a small amount of research you can discover, for example, that in 2015, Florida was number one in the U.S. when it came to motorcycle accident deaths! In actuality, motorcycle accident fatalities composed nearly 20% of the entire states traffic accident deaths!
When considering all the issues, both physical and financial, that can come about from a motorcycle accident, it's no wonder that so many have sought the assistance of a motorcycle accident lawyer serving Lake Worth. If you or a loved one become injured in an accident involving a motorcycle, motor scooter or motorbike, call the personal injury accident attorneys at Frankl Kominsky.
Florida Statutes: Motorcycle Accidents
Due to the fact that Lake Worth (and the entire state, as well) is the site of a high number of motorcycle crashes and motorcycle accident injuries and fatalities, there are some unique motorcycle-riding laws that you won't see in other states. Some of these include:
Florida Statute 316.2085 (2) prohibits performing certain "stunts" that are designed to show off one's stunt riding ability. One stunt, in particular, that is forbidden is known as a "wheelie". This is where the rider attempts to ride his motorcycle with one of the wheels off the ground. While this move is legally forbidden as a stunt, the law doesn't pertain to situations where the maneuver is needed in order to avoid an unexpected hazard in the road.
Anyone in Lake Worth who decides to ride a motorcycle, must possess a motorcycle-only license or a motorcycle endorsement that is placed on a standard driver's license. Of course, there are state requirements in order to be authorized to operate a motorcycle.
In order to be allowed to operate a motorcycle, you must be at least 16 years of age. If you are under 18, then you must have had no traffic violations for the previous year. There is also a state-approved motorcycle safety program that you'll need to complete.
For those who don't possess either a motorcycle-only license or a motorcycle endorsement on a regular license, they may not operate a motorcycle on a public road with an engine that is larger than 50cc.
A motorcycle rider, who is under the age of 21, is required to wear a state-approved motorcycle helmet. For those who are over 21 and, for some reason, wish to ride without a helmet, then they are required to carry a medical insurance policy with coverage of at least $10,000. This is designed to cover the potential head injuries that can come about from riding without a helmet. However, it's been shown that one out of seven riders who don't wear a helmet also doesn't carry this legally required insurance.
All motorcycle riders are legally required to wear state-approved eye protection.
Determining Fault in a Lake Worth Motorcycle Crash
If you ask the typical Lake Worth resident who they feel is usually the one responsible for a motorcycle accident, they will usually tell you that it was the motorcycle rider. But if you speak to a motorcycle accident lawyer serving Lake Worth, you might get a different story. Actually, when looking at the statistics, the opposite is usually the case! First of all, whenever you're considering the cause of a vehicle accident, the first thing that you want to keep in mind that the typical cause negligence. In legal terms, this is usually said to be a "breach of a duty of care" when it comes to the party who caused the accident. In everyday terms, it just means that someone neglected to do what they were supposed to do, in order to drive safely.
Causes for Motorcycle Accidents in Lake Worth
Swerving in front of a cyclist
Cutting off motorcyclists at intersections
Failing to follow posted speed limits
Failing to yield when appropriate
Failing to leave sufficient room between vehicles
Failure to see a motorcyclist changing or entering lanes
Neglecting to pay appropriate attention to other drivers
Driving under the influence
Misjudge the motorcyclist's speed or distance
Fail to see the motorcyclist
Panic and stop in the motorcyclist's path
Rely on the judgment of another driver, who also fails to see the motorcyclist
Ask A Florida Injury Lawyer: How is it determined who is responsible for causing a Florida motorcycle accident?
What Type of Injuries can I Claim for After a Motorcycle Crash?
Motorcycle riders can suffer some particularly catastrophic injuries, should an accident occur. The reason for this is rather obvious. If you happen to be in a car or truck during an accident, there is always the chance that you can be somewhat protected by the vehicle that is surrounding you. Not so, on a motorcycle. If involved in an accident, those who are riding on a motorcycle can be thrown and thus can suffer some life threatening injuries or a potential fatality. Some of the most common motorcycle accident related injuries are:
Bone fractures
Severe head trauma
Spinal cord injuries
Neck injuries
Brain damage
Disfigurement
Loss of limbs
Paralysis
Wrongful Death Claims Following a Motorcycle Crash
If the accident should result in a death, there are other expenses:
Medical bills that was incurred while the person was still living
Funeral home expenses
Burial expenses
Loss of financial and emotional support (loss of consortium)
This is where a motorcycle accident attorney may be able to assist you when it comes to obtaining the financial compensation needed in order to cover your accident-related damages.
Florida Helmet Law
Additional motorcycle riding laws in Florida include the following:
No individual shall operate a motorcycle with a helmet that is equipped with a headphone, headset or other form of listening device other than a hearing aid. section 316.304(1)
According to section 316.304(2), this does not apply to;
Any person operating a motorcycle who is using a headset that is installed in a helmet and worn so as to prevent the speakers from making direct contact with the user's ears so that the user can hear surrounding sounds.
Any person using a headset in conjunction with a cellular telephone that only provides sound through one ear and allows surrounding sounds to be heard with the other ear.
Any person using a headset in conjunction with communicating with the central base operation that only provides sound through one ear and allows surrounding sounds to be heard with the other ear.
Every motorcycle shall be equipped with at least one stop lamp . 316.420
Every motorcycle shall be equipped with multiple-beam road lighting equipment . 316.430(1)
Such equipment shall:
Reveal persons and vehicles at a distance of at least 300 feet ahead when the uppermost distribution of light is selected; section 316.430(2)(a)
Reveal persons and vehicles at a distance of at least 150 feet ahead when the lowermost distribution of light is selected. 316.430(2)(b)
All motorcycles are entitled to full use of a lane and no motor vehicle shall be driven in such manner as to deprive any motorcycle of the full use of a lane. This subsection shall not apply to motorcycles operated two abreast in a single lane. 316.209(1)
A person may not operate or ride upon a motorcycle unless the person is properly wearing protective headgear securely fastened upon his or her head which complies with Federal Motorcycle Vehicle Safety Standard 218 promulgated by the United States Department of Transportation. The Department of Highway Safety and Motor Vehicles shall adopt this standard by agency rule. 316.211(1)
What to Do After a Motorcycle Crash
Once you become involved in a Lake Worth motorcycle accident, you can become confused and disoriented and you may not be sure what to do. Therefore, the first thing that you need is to take a moment and clear your head. You will then want to determine if you've been seriously injured or if there is anyone near you that has been injured. You will also want to make sure that the road is clear of any of the accident vehicles, so another accident won't occur. Next, you should contact the Lake Worth Police Department.
Exchange information with the other driver (license number, contact information, vehicle identification information, insurance information, etc.). Do this without placing any blame or accepting any responsibility for the accident. If possible, try to take a number of photos of the vehicles involved in the crash and the accident scene. Also, be sure to get the contact information of any witnesses.
Next, you need to go straight to a local hospital (or your doctor) for a complete medical examination. You should also make a follow up appointment. Do this even if you feel okay. Many injuries may not show up until well after an accident. Also, make sure to get copies of all doctor's records and medical bills. Keep these in a single location in your home.
You should not give a statement to the other party's insurance company without speaking to your own motorcycle accident attorney. Also, never accept any money or sign any checks that are offered in compensation for your accident without first consulting with your own personal injury attorney.
As soon as you can, contact an experienced motorcycle accident attorney for guidance in what your immediate options are when it comes to obtaining compensation in order to pay for your accident-related expenses and damages. There is no charge for the first appointment – so you have nothing to lose!
Speak to a Motorcycle Accident Attorney Serving Lake Worth
Reckless behavior can cause motorcycle accidents which may occur in Lake Worth at any given time. These can result in severe and permanent injuries and even death. If you or a loved one become involved in a Florida motorcycle accident, it is advised that you seek medical care and the advice of a motorcycle accident personal injury attorney. Your initial appointment is free of charge.
Discuss your case with a Motorcycle Accident Personal Injury Attorney Serving Lake Worth Today! Turn to Frankl Kominsky for comprehensive legal guidance with 75 Million Recovered in Accident & Injury Settlements, 40+ Years Combined Legal Experience and over 6,000 clients and families represented. We offer superior client communication and are available to assist you with your motorcycle accident claim. Call 561-800-8000 or use our Contact Form to set up a free consultation.