Slip and Fall Injury at Chevron Gas Station in Boynton Beach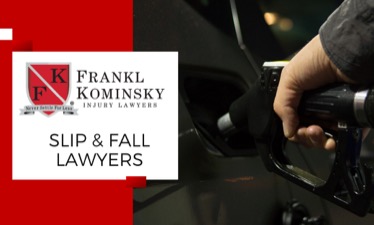 Chevron gas stations are located all around the country, in almost every city, including Boynton Beach, Florida. Chevron stations have evolved from just providing fuel to full service stations which sell gas and gasoline products, as well as a wide range of other products in their stores. These stores stock cold beverages, hot food, snacks, cigarettes, and other items customers may need to pick up as they stop for gas. The stores also have restrooms for use by customers.
Chevron stations, like other gas stations, can sometimes be the site of slip and fall accidents. These accidents can cause injury to clients who are simply stopping by a Chevron in Boynton for fuel or to buy an item inside the store. If you suffer a slip and fall at one of the Chevron stations in Boynton Beach, or any other gas station, call the experienced premises liability attorneys at Frankl Kominsky. We are available to help you try to gain compensation, and possibly damages, for the injury you sustained due to someone else's negligence.
Proving Liability in Slip and Fall
The law requires owners of properties to keep those properties safe for patrons and visitors. That means the owners and managers of gas stations such as Chevron stations in and near Boynton Beach must maintain the property so that it is not a danger to others. This includes everything from ensuring that the parking lot pavement is free from hazards to keeping aisles in the store clear of foreign objects and spills to making sure the bathroom tile is not broken or uneven. If the owner of the Chevron or any other gas station, fails to maintain this safe environment, they can be held liable for a slip and fall, or trip and fall, accident that takes place on their property.
However, gas station owners such as Chevron owners or others in Boynton Beach may not willingly accept responsibility. It is then up to the victim of the slip and fall to prove that the accident happened because there was a dangerous condition at a gas station, and that the owner or manager of the property knew or should have known about that dangerous condition. A dangerous condition is something that presents an unreasonable risk to someone who is on the property. Also, it must be foreseeable that the negligence of the owner or manager of a gas station would create the danger.
Getting Legal Help
Frankl Kominsky is a full service personal injury law firm with experience representing victims in premises liability claims, and specifically in claims involving slip and fall accidents. We will work with slip and fall victims to help them try to hold owners and managers responsible for their actions. We are prepared to craft individual legal strategies depending on the circumstances of your case, and will work hard to try and pursue reimbursement for medical costs, lost wages, and other damages resulting from slip and falls.
If you or someone you know has suffered a slip and fall at a Chevron gas station near Boynton Beach, or at any commercial, retail, or business location in South Florida, call us at (561) 354-6184 for a free consultation. You can also fill out our online form. Frankl Kominsky serves clients in South Florida communities such as Pompano Beach, Lake Worth, Boca Raton, Boynton Beach, Delray Beach, and Palm Beach Gardens. We are fluent in Spanish and Creole.